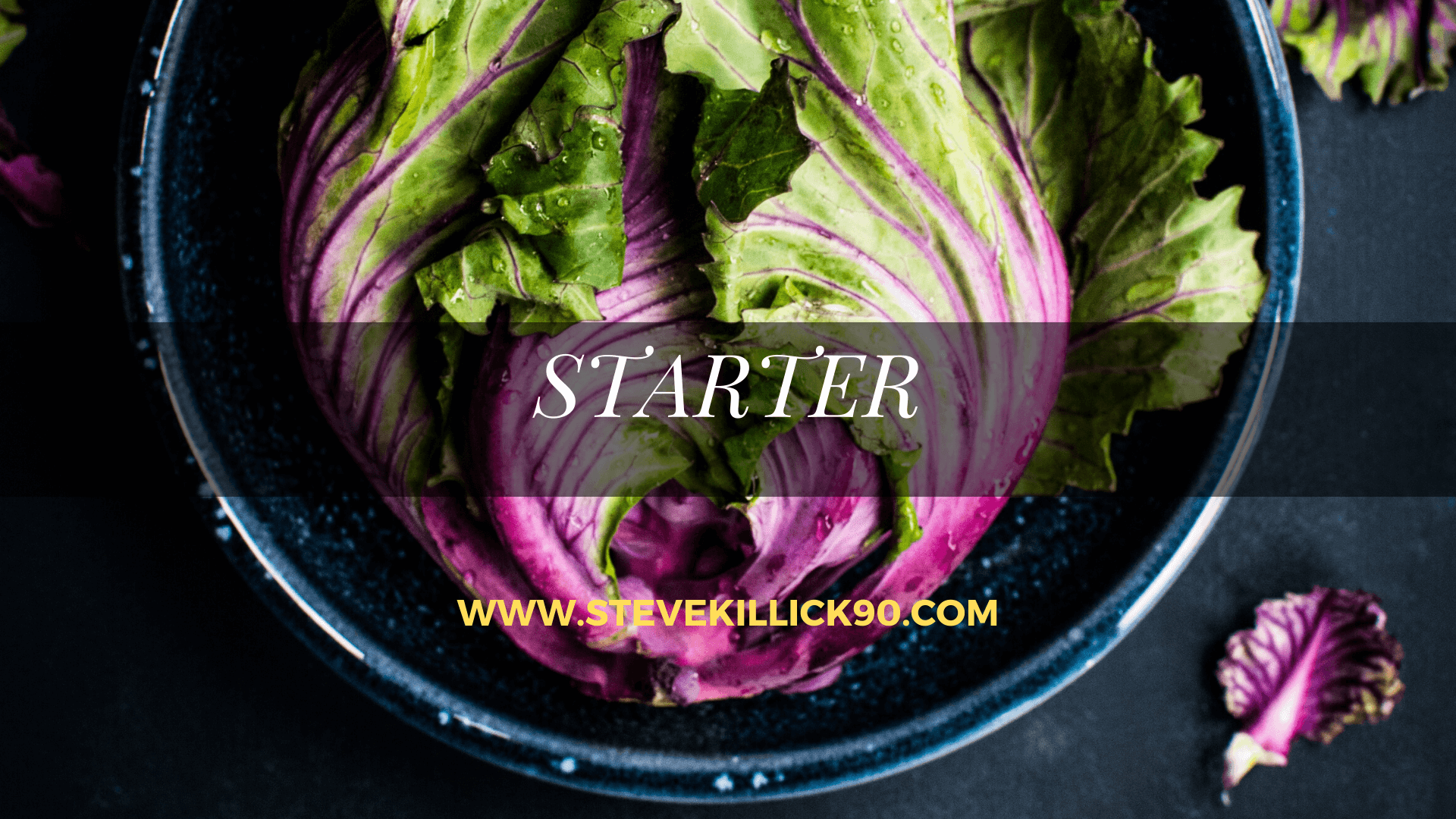 Risotto cakes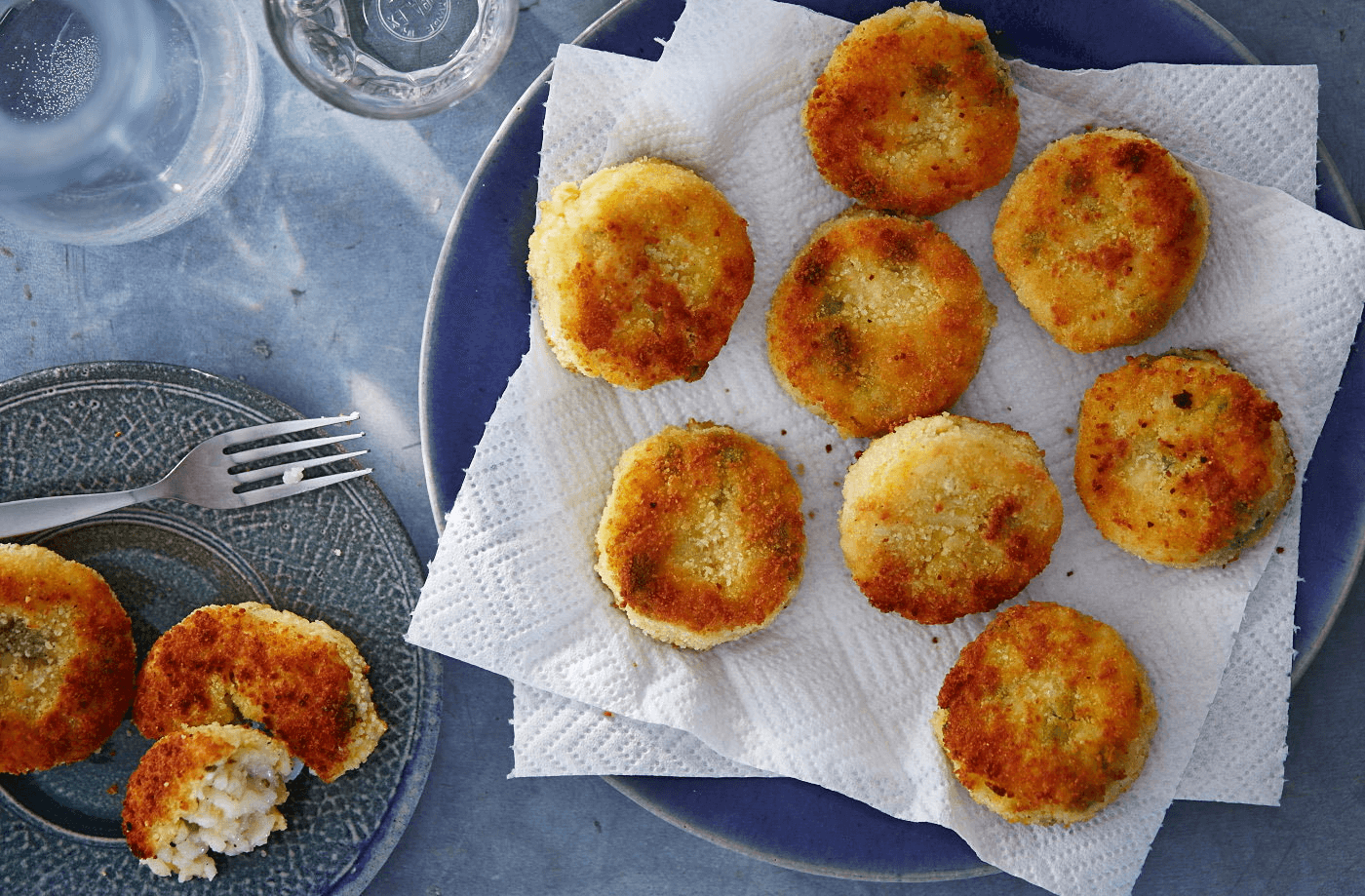 Ingredients
1 tbsp olive oil

small knob butter (15g)

1 onion, finely diced

2 garlic cloves, crushed

400g (13oz) risotto rice

250ml (8fl oz) good white wine

1.2l (2 pints) vegetable stock

100g (3 1/2oz) frozen garden peas

125g (4oz) asparagus, sliced

40g (1 1/2oz) butter

80g Parmesan cheese

150 ml (5fl oz) sunflower oil

100g (3 1/2fl oz) plain flour

2 eggs

100g (3 1/2fl oz) coarse breadcrumbs
Method
In a large, wide saucepan, heat the olive oil and butter and gently cook the onion on low until soft. Add the garlic and cook for 2 more minutes. Turn the heat up to medium and add the rice, stir constantly for 30 seconds to coat the rice.

Add the wine, it should bubble up when it is poured in, if it doesn't the pan is not hot enough so the heat should be turned up just a little. Stir a few times until the wine has been absorbed. Over a medium heat add the stock in about 8 increments, allowing for each addition to be absorbed before pouring in more.

When you have about 150ml (5fl oz) left, add the vegetables, remaining stock, butter, Parmesan and 1/2 tsp ground black pepper and turn off the heat. Stir once and put a lid on it and set aside to rest for 10 minutes. When that time is up, spoon the mixture into a bowl or wide plate and leave to cool.

Heat the sunflower oil in a small, shallow frying pan on medium. Divide the cold mixture into 16 and shape into small cakes. Put the flour and breadcrumbs onto separate plates and beat the eggs in a shallow bowl.

Dredge each rice cake in the flour, then into the eggs and finally into the breadcrumbs. You can also prepare the cakes in advance and keep in the fridge for up to a day and fry when needed. Fry the cakes a couple at a time for 2 minutes on each side, until they are completely piping hot throughout, and drain on a plate with kitchen towel. Serve immediately.