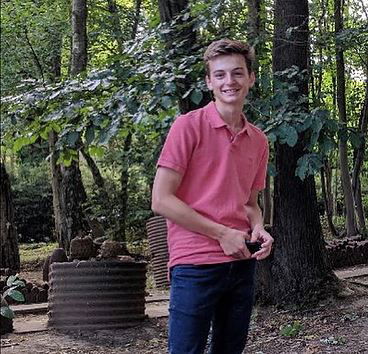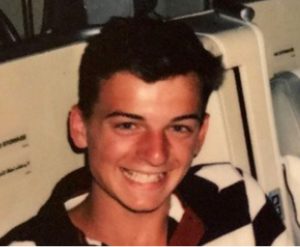 SAM WEST FOUNDATION
Sam was part of a close and loving family living in Kent, comprising his two brothers (Ben and Tom) and parents (Chris and Michelle). He was widely regarded among his many friends as being gentle, kind, cheeky and quick-witted. His talents in both music and the arts were evident to all. To everyone in the outside world he had so much to live for.
Sam first started showing signs of depression and anxiety when aged 14. Tragically, only four months after he started being treated for clinical depression, he took his own life at the age of 15.
His death not only deeply affected his family, but triggered an outpouring of support from all those who knew him through his local schools and his links to the local communities in both Frittenden, Kent and Bryher, in the Isles of Scilly.
His parents set up the Foundation in memory of Sam and as an effort to help other children, young adults and their families affected by mental health issues.
The Sam West Foundation, was established as a UK registered charity in April 2018. The overall mission of the Foundation is to help people find the appropriate resources to improve their mental health and wellbeing.
OBJECTIVES
The Foundation has two main objectives
1. To promote awareness, diagnosis and treatment of mental health issues affecting children, young adults and their families
2. To advance the education of teenagers in music and the arts
SELECTION CRITERIA
The Sam West Foundation does not accept unsolicited proposals.
The Board will make proactive funding decisions based on the following criteria:
Impact potential – numbers of people expected to benefit from any activity
Inclusivity - with respect to sex, race, religion of those expected to benefit
Track record - evidence that a proposed partner organisation has generated clinical outcomes from its past work
Clinical supervision – evidence that the activity is based upon sound clinical design and evaluation
Value for money – evidence of cost efficiency
"Skin in the game" – evidence that any proposed partner organization will contribute towards the planned activity
Governance – evidence that the proposed partner organisation has aligned objects, appropriate governance and safeguarding policies
Sustainability – understanding how predicted outcomes will be maintained.
**THIS PAGE HAS BEEN COPIED FROM THE SAM WEST FOUNDATION WEBSITE**
ANY MORE INFORMATION AND TO SEE WHAT THEY DO CLICK HERE
BEN WEST (HIS BROTHER) IS VERY ACTIVE WITH THE PROMOTING OF MENTAL HEALTH SO PLEASE GIVE HIM A FOLLOW ON INSTAGRAM @IAMBENWEST
CLICK HERE TO SEE HIS STORY
BEN HAS ALSO SET A PETITION UP FOR MAKING MENTAL HEALTH FIRST AID A COMPULSORY PART OF TEACHER TRAINING. CLICK HERE TO VIEW AND SIGN THIS