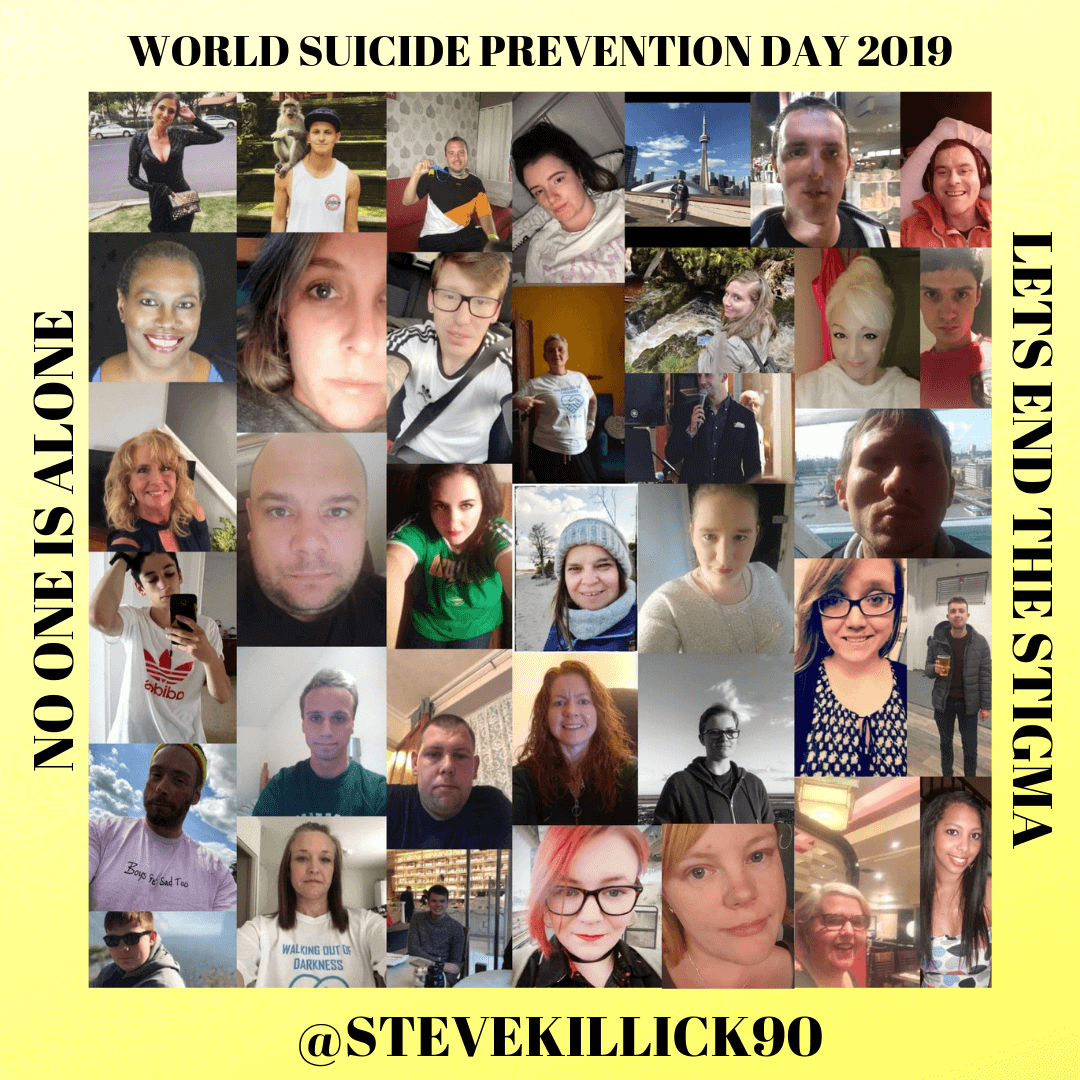 Today is World Suicide Prevention Day
Over the last couple of days, I have been gathering some images and I thank everyone who has taken part.
Mental Health affects every one of us, no matter whether your young, old, male, female, gay, straight, fat, thin, tall, short,lives in england or even lives in Australia….it affects EVERYONE
The biggest killer is Suicide and this needs to change, we need to start being open about how we feel without judgement.
Losing my mum to cancer was hard but when you hear that suicide is more harmful then something needs to be done!!!
Every one of us has a background
Life will always have ups and downs
It's okay to cry whether your a male or a female
Showing vulnerability is strength, it's not a weakness
DON'T SUFFER IN SILENCE
I will always be open with everyone as much as I can when it comes to mental health as it's so important to talk and be open.
I talk about it at work, I talk it when I go out, I have so many social platforms online and it's only going to grow.
THE BIGGEST THREAT TO MY LIFE AT THE MOMENT IS ME AND THAT IS VERY WORRYING
*******
I have had permission to use the images that are in this post.
Created on 10/09/19
By Steve Killick