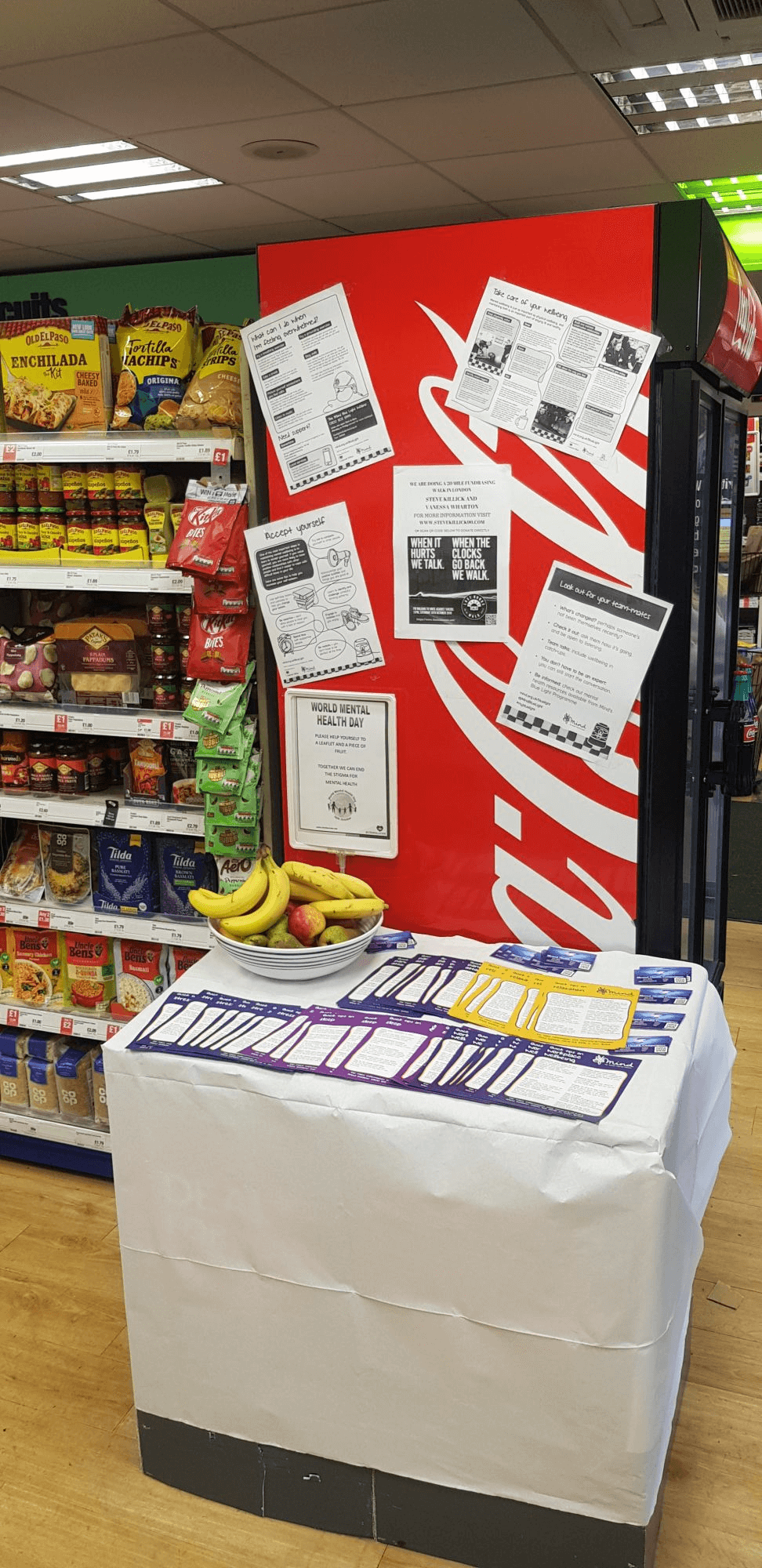 Today marks the date every year where the whole world comes together and starts the conversation for Mental Health but for me I think every day we should do this.
Losing my Mum at the age of 11 and close family within the space of 4 years after this doesn't give you chance to really process the whole grieving process.
Before losing my Mum, I would go out all the time with my best friends who lived up the road from me but after this, I started to isolate myself.
I would just go to school as normal then come home but stayed in my room or on my computer/playstation not really having much interaction from the outside world.
In my early 20's on a particular day I went to see my mate James in Reading for a catch up and I decided to open up how I feel. It was a very hard thing to do and if I am honest, made me feel so scared. But the moment I did, felt like the whole world was lifted from my shoulders.
Over time, I have been able to talk more to people about my struggles, mainly to my gym friend Jack and then it just kept on growing who I could talk to.
Last year I started to follow this guy on social media called Paul Mcgregor and he gave me the inspiration to just get out there without worrying what people think. I then joined his support group on Facebook, started to talk to the people in there and a year on I now run my very own platforms online to do with Mental Health.
The statistics for suicide especially in young men is growing now day by day and this needs to stop or at least slow down.
The biggest threat to me right now is ME and this is worrying.
To mark the day this year, I will be wearing Mental Health related tshirts at my place of work(ones from charities) and will be putting some leaflets out for customers to help themselves.
If you are in the Oxford area this morning then come into the Walton street Coop (opposite freud's) to see what I am doing and even speak to me. I will be there until at least 3pm
Doesn't matter where in the world you live, we can all do something to contribute for Mental Health.
Whether its sending someone a text, giving them a call, go and visit them but showing that connection with someone shows that no one is alone.
The most common everyone asks when speaking to your family member, a friend, work colleague or even someone you just met is asking the question "How are you?" but they will usually answer "I'm fine" but when you ask it again straight after "How are you really?" it tricks the brain and you are more likely to get a detailed response. If they say the same answer then that is okay too.
Lets fight the stigma and start taking off the mask that Mental Health gives you and start the conversations that could save lives.
Created by Steve Killick