September Newsletter
Hello and welcome to September's Newsletter.
This month will include a varied list of things that I would like to share with you though going to keep it light as I will be sharing another post next week .
10 Mile Monthly Walk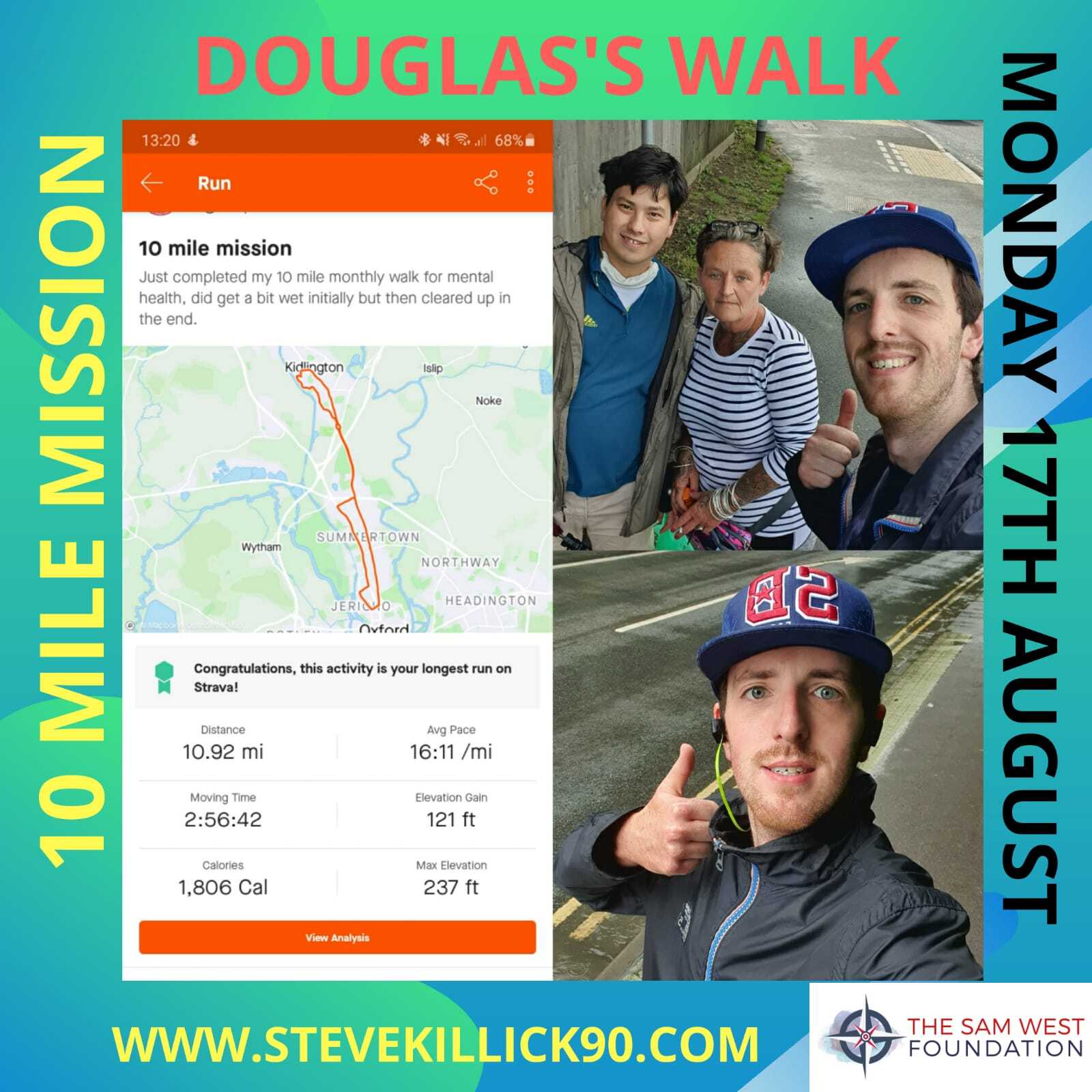 Each month I am setting myself a target of walking 10 miles in one go to raise money but mostly raise awareness for Mental Health charity.
Last months walk took place on Monday 17th August and I would like to thank 2 of my colleagues and dad who got involved for it.
This years charity is The Sam West Foundation.
If you would like to donate then that would be amazing, click here to go to the Just giving page for more info.
My next walk will take place on Thursday 10th September
Each month if you want to take part in my monthly walks then please do, just record it on your phone and then send me the screenshot of your walk.
Ben West Petition.
Ben West is Sam West's brother who I am doing the 10 mile monthly walks this year and as part of his campaigning he has set up a petition to Save our students. Make Mental Health First Aid a compulsory part of teacher training.
Ben has been working very hard over the last few months to really promote this and even visited Boris Johnson to share his mission.
Click here to sign the petition or I have added it to the menu tab which will take you directly to the page.
Hadrian's Wall Virtual Challenge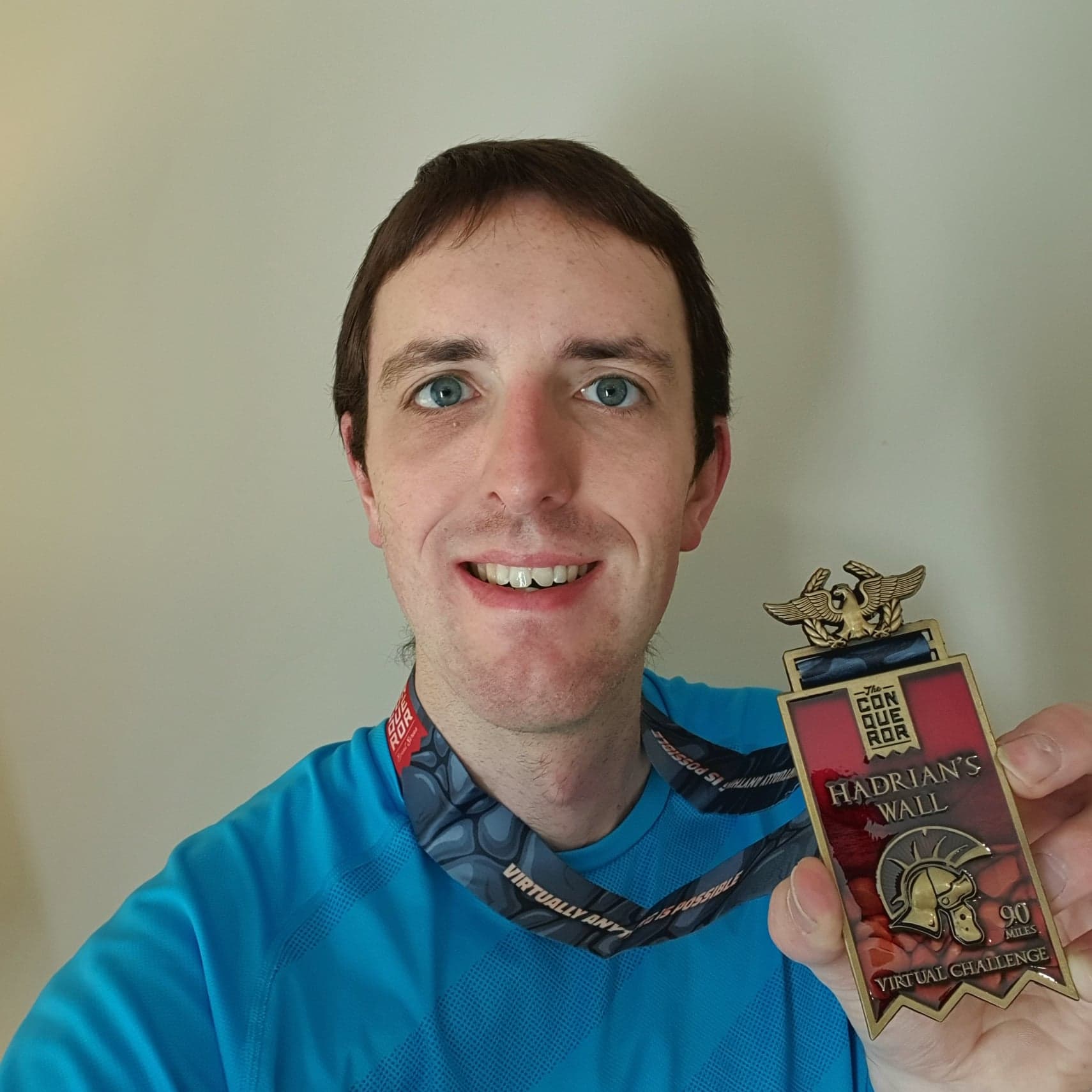 At the start of August I signed up to do 90 miles exercise over 2 weeks, click here to read up all about it.
Paul Mcgregor-My Mentor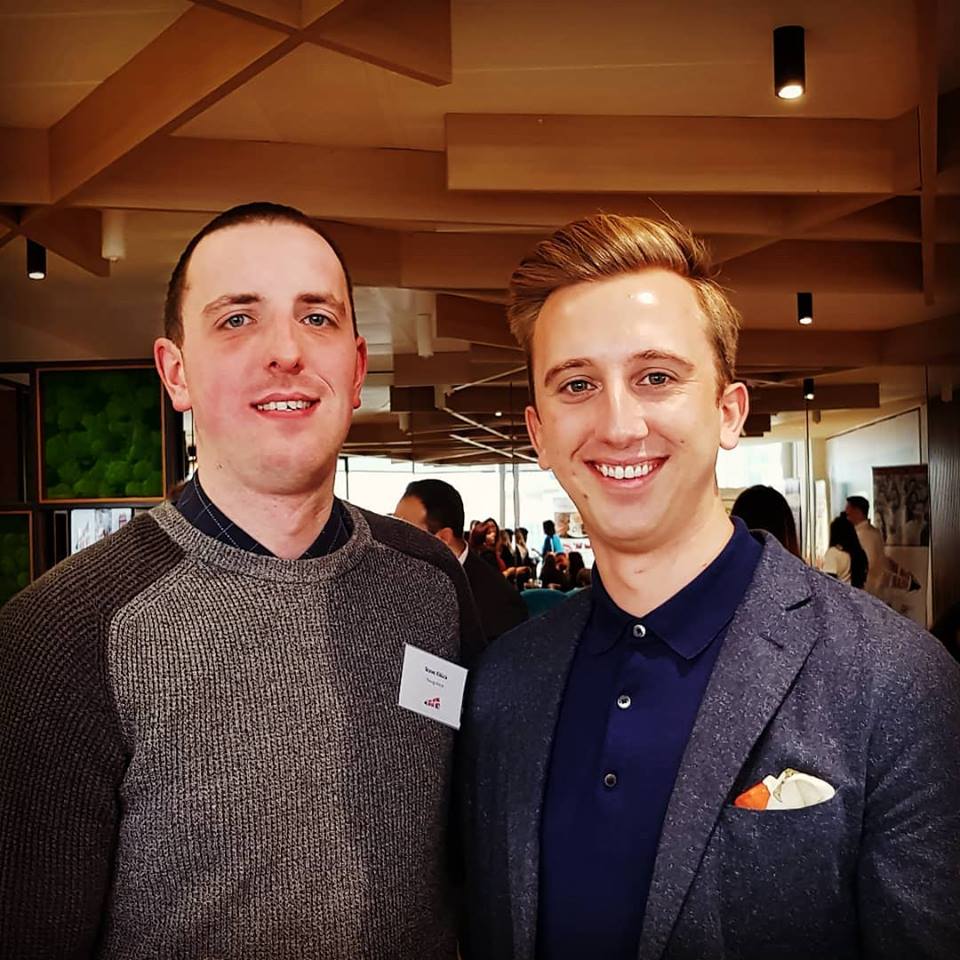 I felt for the second month of doing these newsletters I would do a section on this man called Paul. In 2018 I attended a Mental Health Conference in London at the Shard and it's down to this man and also my very good friend Claudia for getting me there..Before this I had been following his stories, posts, messaging him directly, his own awareness and even TV appearances but in the December I finally got to meet him (and Claudia). He is such an amazing guy not only online but even in person. The work I now do is all down to him, he gave me the push to talk more openly about mental health and he's just amazing.
Keep it up Paul

If your not already then give him a follow@pmcgregorcom
Click here to visit his website
STOP People Pleasing Forever By Doing These 5 Things
Here is his latest video on YouTube so please have a watch.
The Lucy Rayner Foundation mask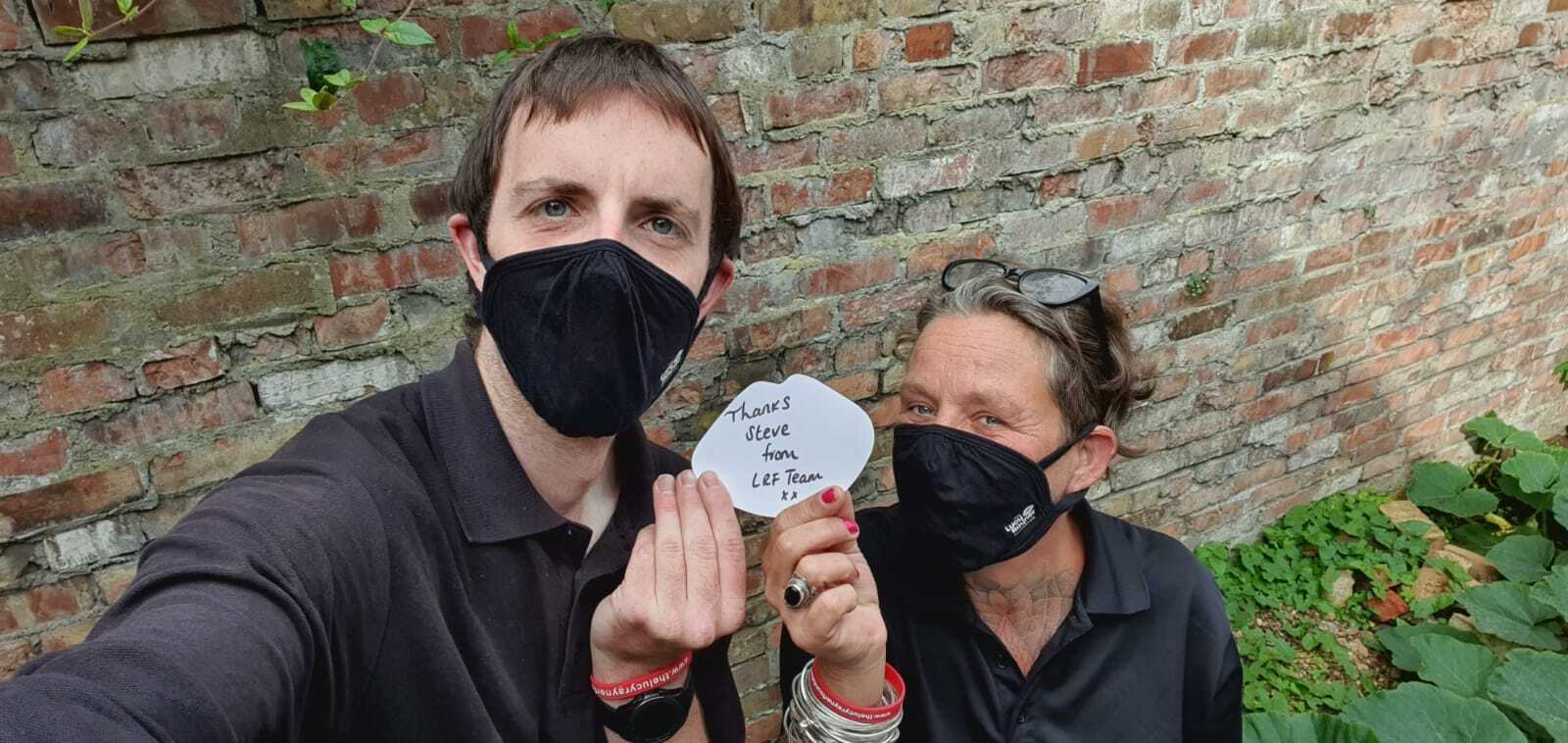 Me and Vanessa wearing our LRF mask.
In last months newsletter I shared about The Lucy Rayner Foundation masks and they finally arrived.
They are really good fit.
The price is £5.99
If you want to find out more information about them or order them then here is the contact details.
Email: info@thelucyraynerfoundation.com
Call: 01737 910 907
Website: https://thelucyraynerfoundation.com/
You'll find us at:
Suite 5, 2nd Floor Tower House
3 Cromwell Road
Redhill
Surrey
RH1 1RT
Opening hours:
9am to 5pm Mon – Fri
(Visits by appointment only please – there might not always be someone in the office if we're out and about doing some good stuff!)
World Suicide Prevention Day
On Thursday 10th September I have a guest who will be sharing their thoughts on this as they were affected by suicide.
Keep an eye out and more information will be announced next week.
Get your family, friends, work colleagues involved with this as it's such an important topic that needs to be talked about.
---
Thank you for taking the time for reading this months Newsletter.
If you would like to keep updated then please subscribe homepage by putting your email address.
Please let me know below in the comments of any feedback of this months newsletter or what you would like to see in them in the future 👇👇👇
Stay Alert
Control The Virus
Save Lives