November's Newsletter
Welcome to this months newsletter.
10 Mile Monthly Walk

Each month I am setting myself a target of walking 10 miles in one go to raise money but mostly raise awareness for Mental Health charity.
If you missed my latest blog post which was shared on World Mental Health day, my last walk was completed on Saturday 10th October and I would like to thank my boss Aaron and dad who got involved for it.
This years charity is The Sam West Foundation.
If you would like to donate then that would be amazing, click here to go to the Just giving page for more info.
My next walk will take place on Monday 16th November.
Each month if you want to take part in my monthly walks then please do, just record it on your phone and then send me the screenshot of your walk.
Ben West Petition.
Ben West is Sam West's brother who I am doing the 10 mile monthly walks this year and as part of his campaigning he has set up a petition to Save our students. Make Mental Health First Aid a compulsory part of teacher training.
Ben has been working very hard over the last few months to really promote this and even visited Boris Johnson to share his mission.
Click here to sign the petition or I have added it to the menu tab which will take you directly to the page.
World Mental Health Day 2020
For those who didn't see, last month we celebrated World Mental Health day and I felt it really successful with people talking about Mental Health but it doesn't just happen for 1 day. We should be talking about this 365 days of the year, no matter how old you are.
If you missed my blog then click here to have a read.
As I completed the walk in the morning I then had work at night and to be honest by the time I got home from work I really suffered both physically and mentally but then days like these do. During the evening I reached out to a friend of mine to tell someone how I was feeling. He couldn't do much about it but just having someone to open up to really helped.
Once this day was completed I then had a couple days off from social media work.
For those reading this right now, I just want to say that YOU'RE NOT ALONE!
Also, remember to ask twice when speaking to someone:
Me: How are you?
Them: I'm fine..
Me: How are you really?
Them: Well actually....
Something so simple can have a massive impact.
The Lucy Rayner Foundation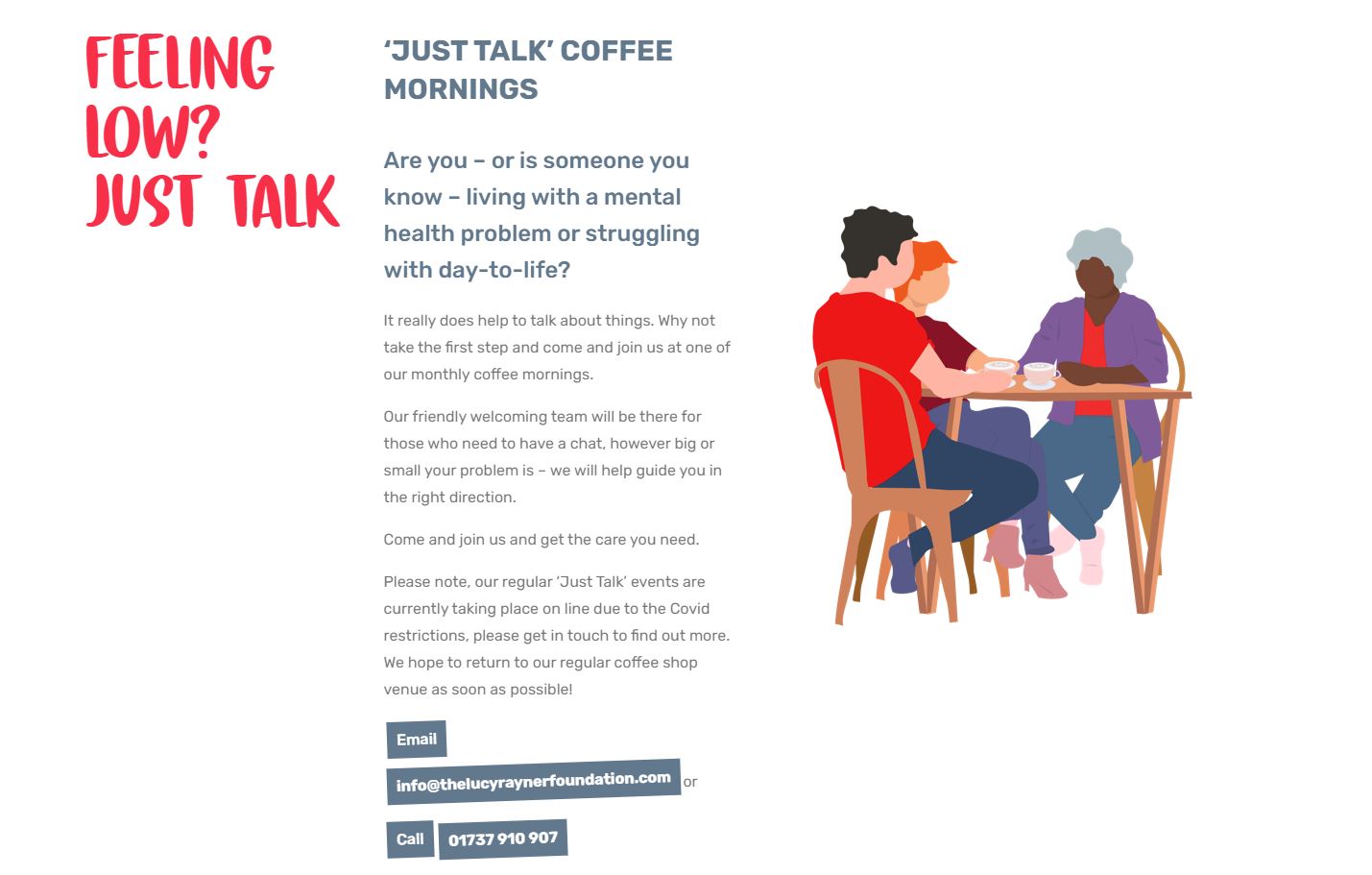 **IMAGE TO BE UPDATED**
Every 1st Sunday of each month The Lucy Rayner Foundation host a zoom call with a trained counsellor to chat to those who are on the call that are suffering or just want a general chat.
If you are suffering/know someone who is suffering or just want to join then then keep an eye on their social media pages (and mine) for the link when it gets created near the event.
I just want to share with you that if you did want to join in but didn't want to be on camera or talk through microphone then that is perfectly fine.
I am aware that to some people, they are camera shy but this doesn't mean you can't get involved.
There is a chat feature that you can use so you can still be involved with the group without being seen.
This is open to EVERYONE.
The next zoom chat will be Sunday 6th December between 10am-11.30am.
I will share the link on my website homepage when I have it.
Mindset by Dave
Whatever you are going through right now, your pain is valid. We spend too much time comparing our problems, saying we've got it worse, or telling other people they have it good. We need less comparison and more compassion.
This is a call for more compassion. Where instead of arguing over who has the biggest problems we accept that if the other person is struggling, then their pain is real.
If you want to chat about this or anything else mindset, mental health or personal development then catch me live on https://twitch.tv/mindsetbydave every Tuesday and Sunday or join our Discord at https://discord.gg/8G7Ez8p
**Copied from original link from Dave's video**
Important information
This month I will be taking the website offline between the dates of Tuesday 17th November until Sunday 6th December.
I have a huge project coming up which I will be launching in December.
For me to properly set it up I will need to take it offline.
This will be exciting news so get all your friends and family to subscribe to my website via the homepage before Tuesday 17th November.


---
Thank you for taking the time for reading this months Newsletter.
IF YOU ARE REALLY STRUGGLING THEN PLEASE SEEK PROFESSIONAL HELP.
If you would like to keep updated then please subscribe homepage by putting your email address.
Please let me know below in the comments of any feedback of this months newsletter or what you would like to see in them in the future 👇👇👇