Over the last year I have been working very hard to build up my platforms so I can target different people with Mental Health. All the work I do is in my spare time and I don't get a single penny. In fact in some cases I have actually spent money from what I have earned from my retail job but this is to help end the stigma that surrounds Mental health and especially being a male, I am showing that even us men are allowed to show emotion and weak.
This year I wanted to get out there and actually get involved with the local community of Oxford and get people talking but sadly this horrific virus has taken it all back but once this is over then I will make it my mission to get people involved with my projects.
Since lockdown I have been working hard on adding some sections to my website which I have been putting off for some time, okay there is more I need to add on this site but its a start.
I thought I would take this opportunity to show you what platforms I have in place for you to use and share.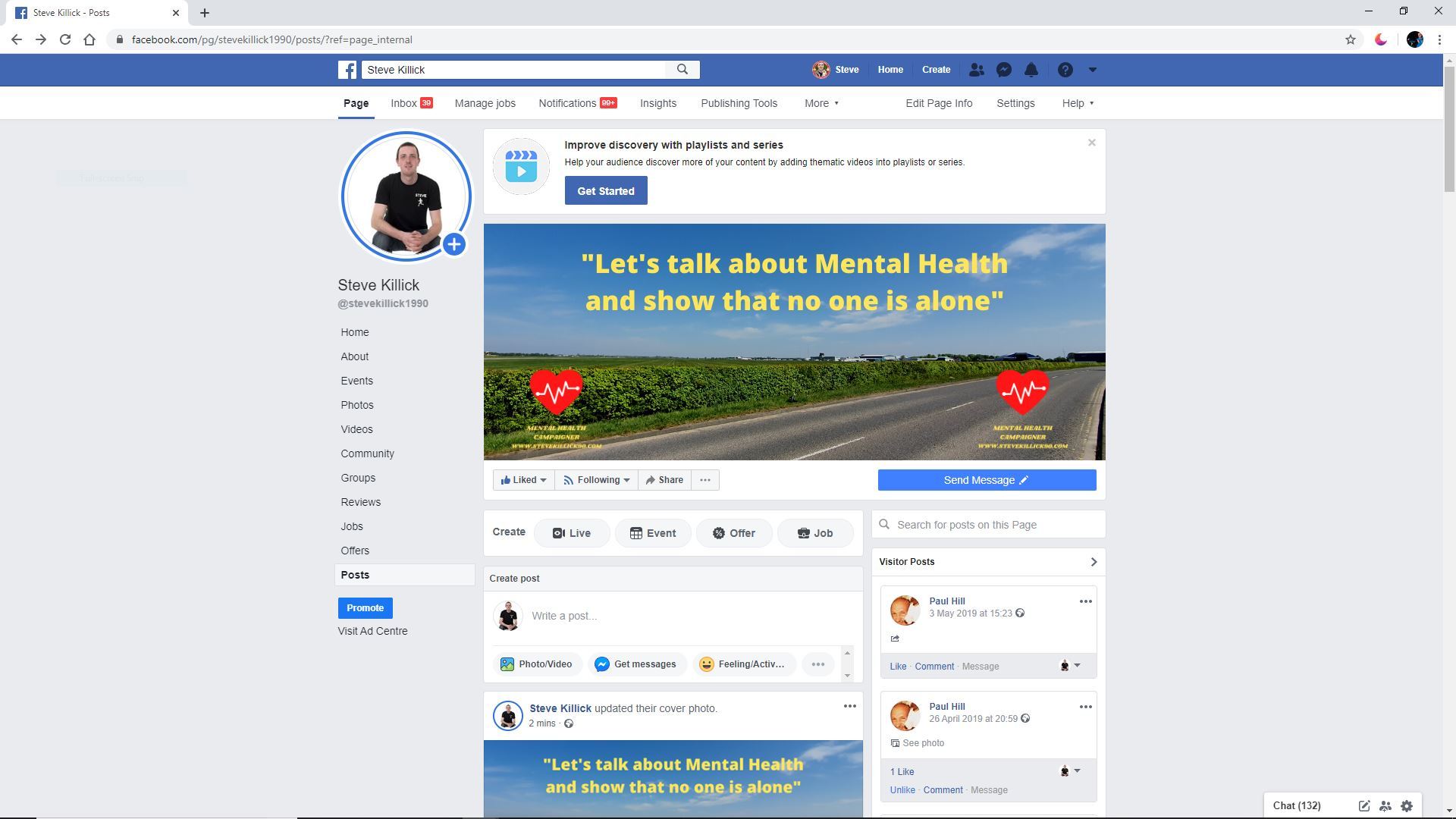 FACEBOOK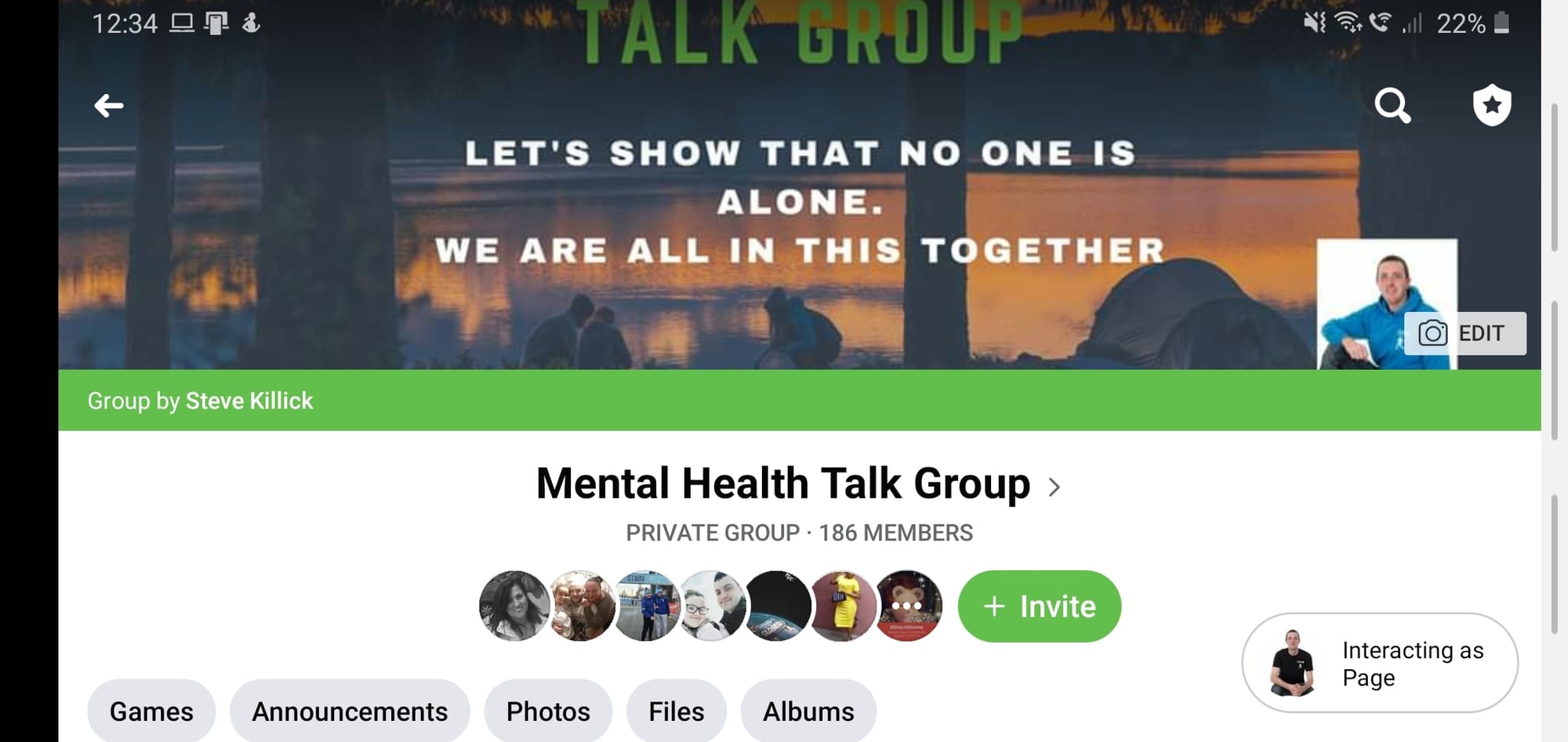 MENTAL HEALTH TALK GROUP (FACEBOOK)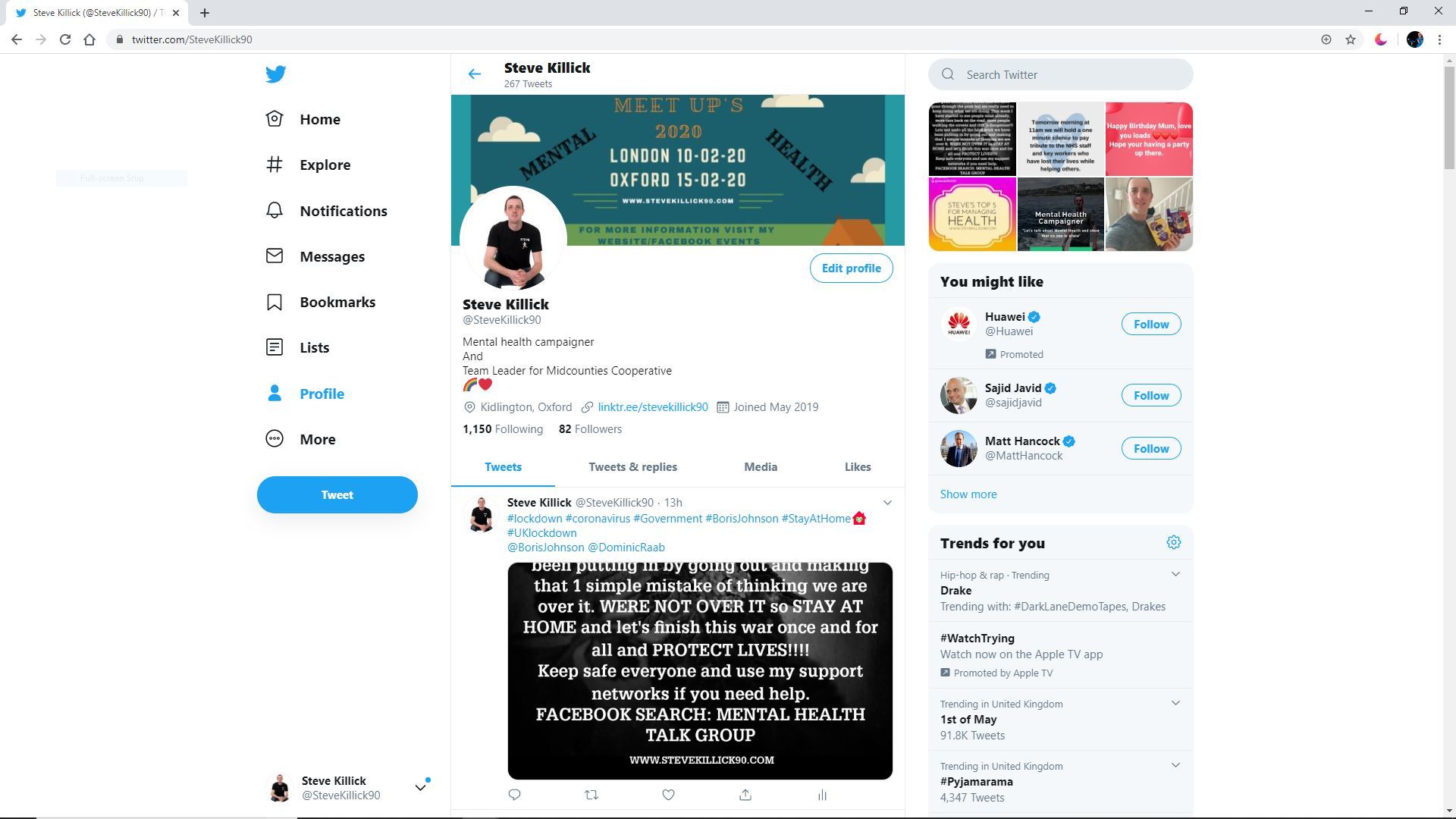 TWITTER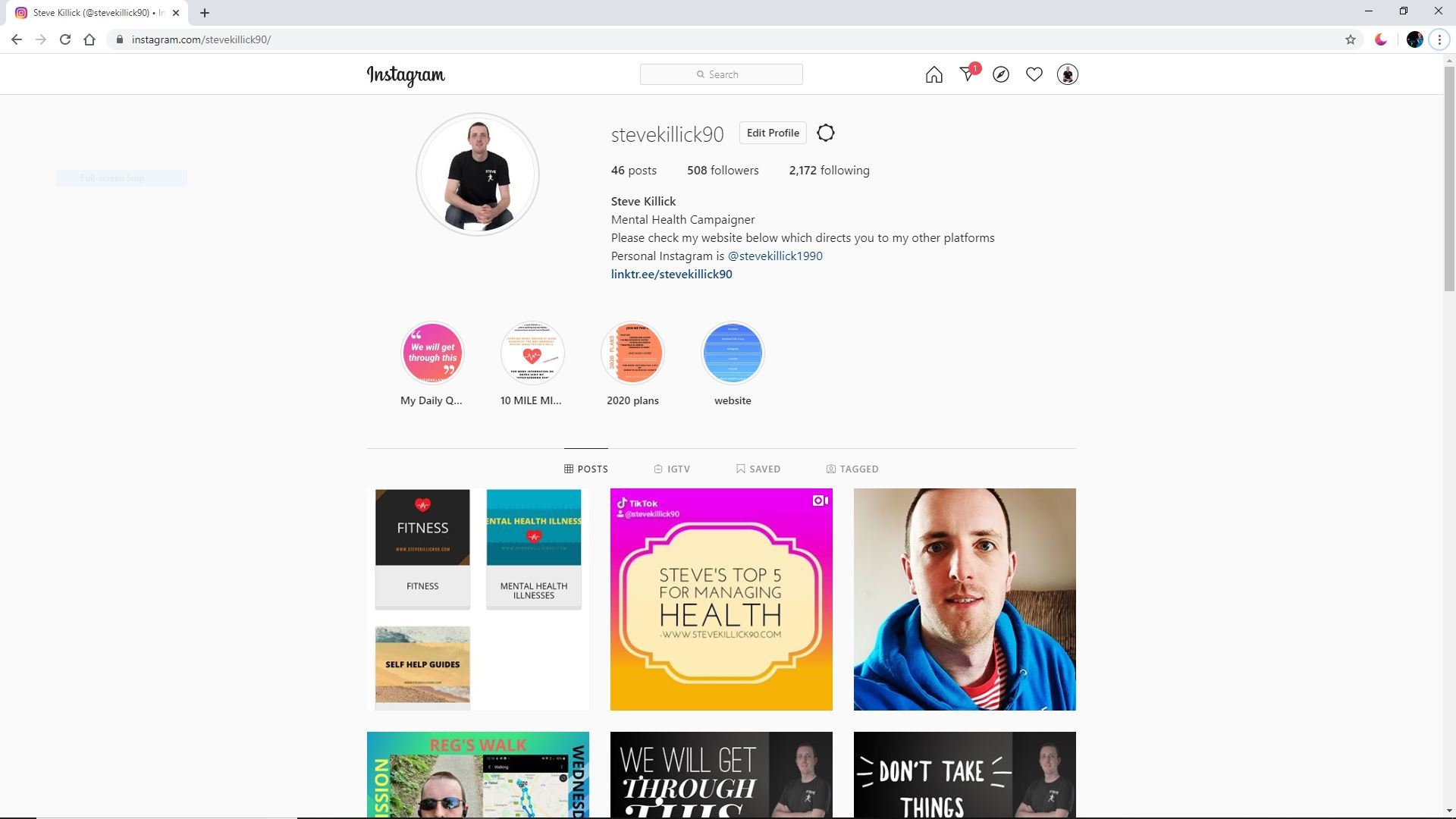 INSTAGRAM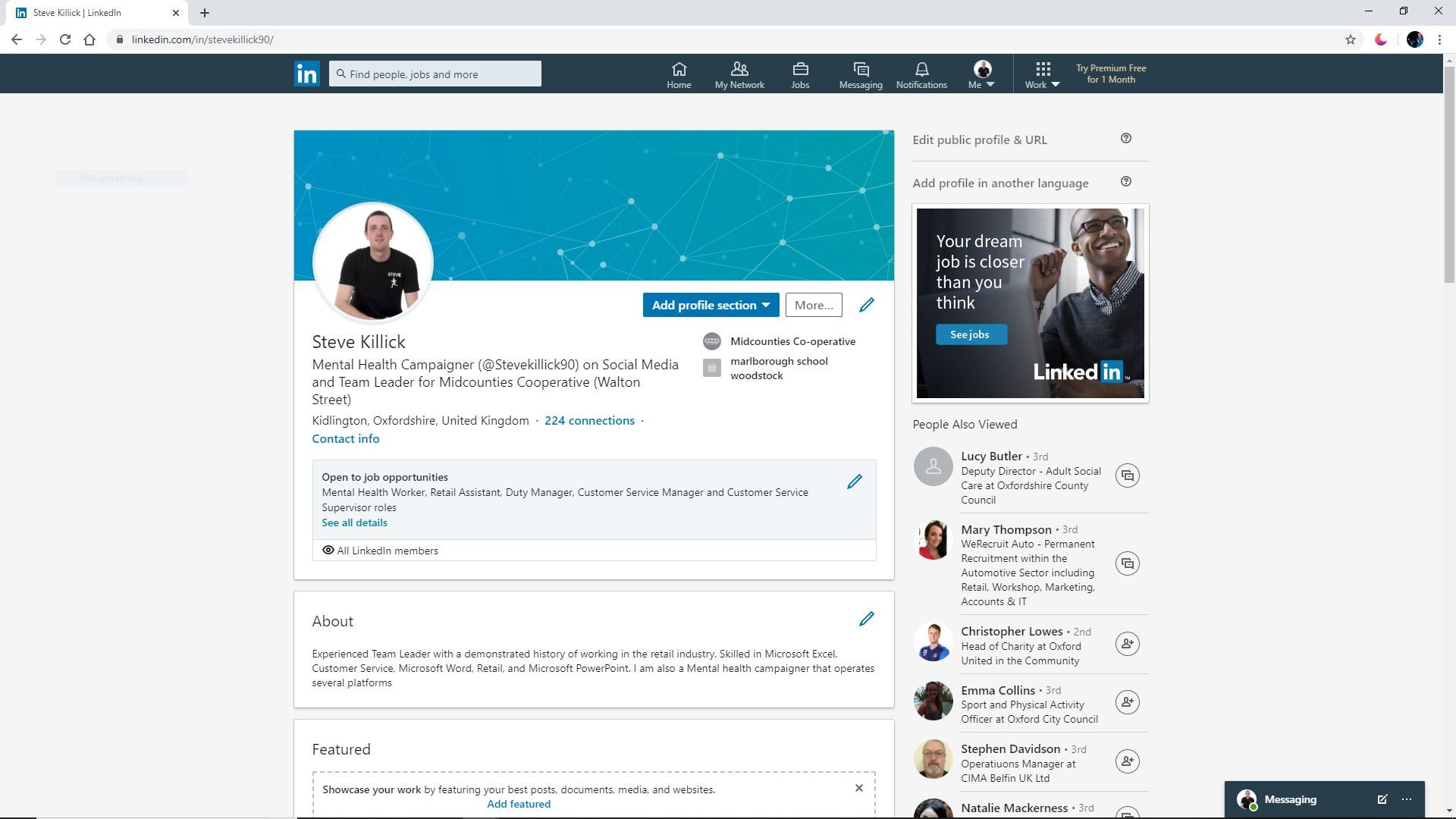 LINKEDIN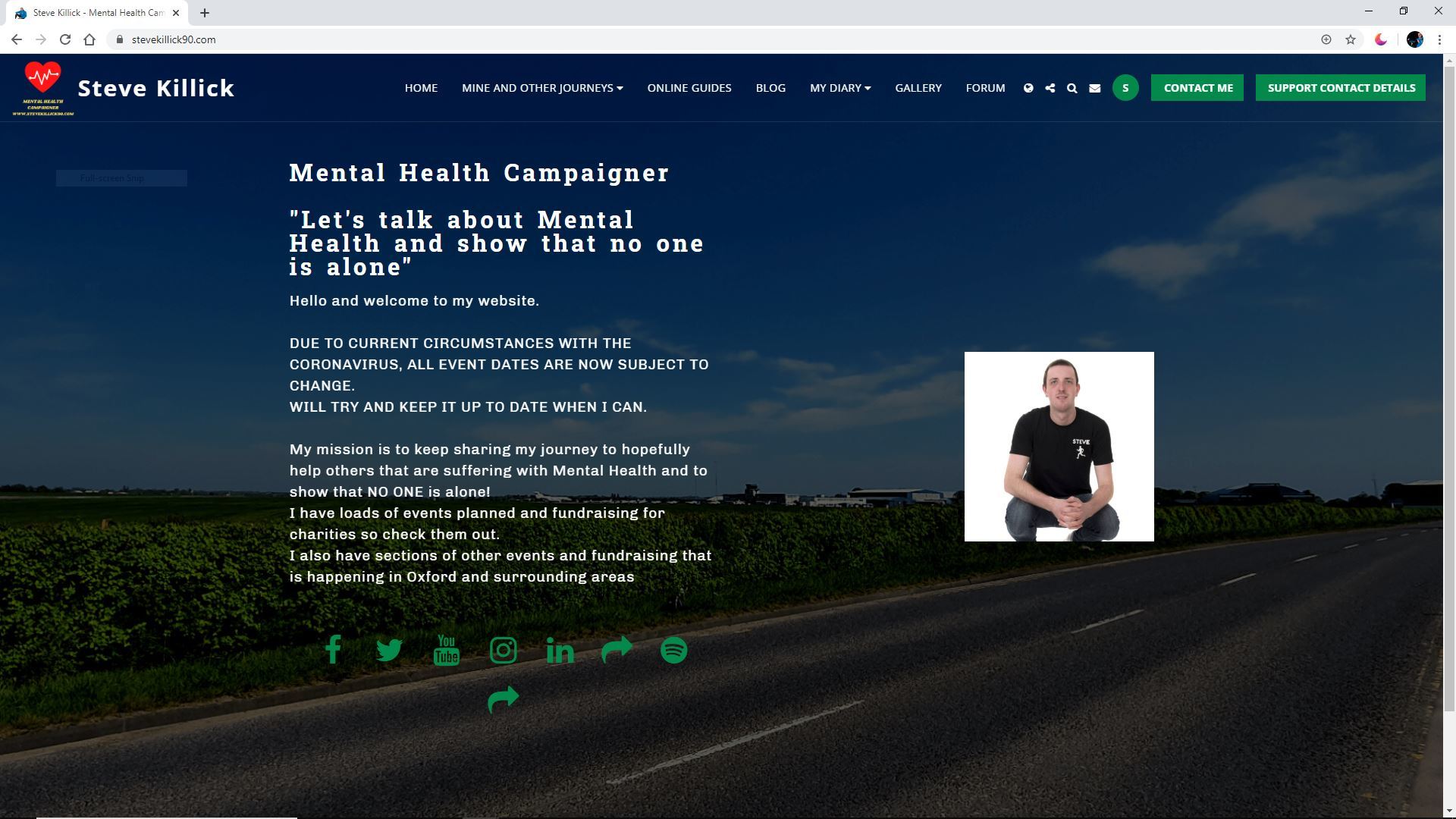 WEBSITE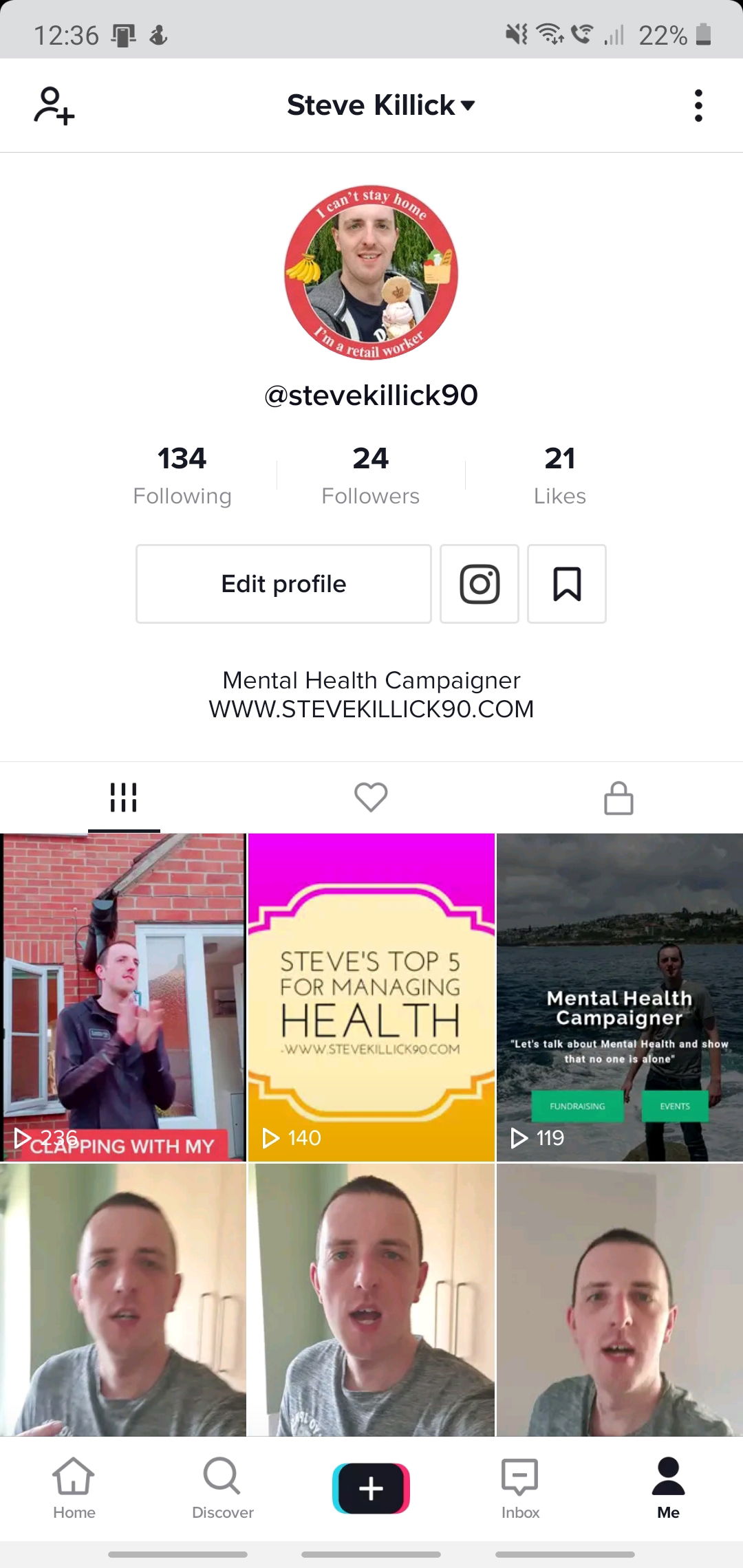 TIKTOK
If you wish to follow me on any of these platforms then just search @stevekillick90 or go to my homepage of this website and use the social links and it will direct you straight away.
Just remember, your not alone and we are all in this together even if we are on different levels.
Keep strong and Keep going!!