12 months ago I found out that my friend Ryan Anderson was going to be in a production called the Osmond's musical where he would be playing the part of Merrill Osmond.
As someone who loves musicals, other than Donny Osmond with his connection to Joseph the Musical, I hadn't heard of the Osmond family and if anything I only knew the songs Puppy Love and Love me for a Reason (sung by Boyzone)
Having seen Ryan in musicals before, I knew that I had to get involved again with this.
At the start of this year, they announced that the show would be coming to Oxford so this was a perfect opportunity to go and see him on stage again.
Just before they went to the New Theatre in Oxford, they did a performance in the Westgate, Oxford where they sang a selection of songs which was a part of the show.
After having conversations with Ryan's family, we managed to organise a group booking on Oxford week where it seemed like the whole of Oxford came out to support him and it was amazing.
Since that night, I have been to several shows. My total count for this year is 12 and the places I saw the show was..
Oxford
Northampton
Cheltenham
Wimbledon
High Wycombe
Southampton
Dartford
WHAT IS THE OSMONDS: A NEW MUSICAL ABOUT? (COPIED FROM MUSICALS ON TOUR AND THE BRITISH THEATRE)
The Osmonds: A New Musical tells the true story of the five brothers from Utah who were pushed into the spotlight as children and went on to create smash hits, decade after decade.
The musical will cover the family's story both on-stage and off, taking in the older brothers' residency on The Andy Williams Show in the 1960s through to the brothers and sister Marie's 1970s heyday as TV and pop stars. The show will also reveal more about the real-life family behind the headlines.
From their star residency on The Andy Williams Show from 1962 to 1969, to pop stars and 'Osmondmania' from 1971 to 1975, to the arrival of The Donny & Marie Show, a popular variety TV show, from 1976 to 1979, The Osmonds lived a remarkable life recording chart-topping albums, selling out vast arena concerts and making record-breaking TV shows – until one bad decision cost them everything.
The Osmonds have sold over 100 million records worldwide and won 59 Gold & Platinum awards, and now Jay Osmond pulls back the curtain to reveal the real family behind all these hits: parents George and Olive Osmond and their nine children, Virl, Tom, Alan, Wayne, Merrill, Jay, Donny, Marie and Jimmy.
The musical features a list of 1970s anthems, including One Bad Apple, Down by the Lazy River, Crazy Horses, Let Me In, Love Me for a Reason, (We're) Having a Party, Puppy Love, Long Haired Lover From Liverpool, Paper Roses and many more.
Merrill Osmond – Ryan Anderson
Alan Osmond – Jamie Chatterton
Jay Osmond – Alex Lodge
Wayne Osmond – Danny Nattrass
Donny Osmond – Joseph Peacock
Completing the cast (though maybe slightly changed on a daily basis) are Alex Cardall, Charlie Allen, Nicola Bryan, Georgia Lennon, Henry Firth, Matthew Ives, Alex Hardford, Katy Hards, Aidan Harkins, Luke Hogan, Sophie Hurst, Lotus Lowry, Stephanie McKenzie, Jay Osborne, Samuel Routley and Tristan Whincup. Alfie Murray, Jasper Penny, and Joey Unitt, Dexter Seaton, Jack Sherran, Harrison Skinner will play Young Merrill Osmond; Jack Jones, Harvey Loakes, and Charlie Stripp, Oliver Forde, Jayden Harris will play Young Alan Osmond; James Flintoff, Charlie Tumbridge, and Tom Walsh, Lonan Johnson, Miles Redwood, Tom Walsh will play Young Jay Osmond; Alfie Jones, Austin Redwood and Thomas Ryan, Louie Stow will play Young Wayne Osmond; Matthias Green, Osian Salter, and Nicholas Teixeira, Herbie Byers will play Young Donny Osmond; and Fraser Fowkes, Austin Riley, Lyle Wren and Harrison Skinner will play Young Jimmy Osmond.

During the performance, we see what it was like from their childhood perspectives and I have to be really honest, the actors who play the young Osmond's on stage are so talented and I do believe they will have amazing careers when they are older.
The way that the main cast look after them on stage really shows and it is so lovely to see.
In the first half, there is a performance where Merrill starts struggling at the end of a song and when I first saw Ryan do that, I didn't realise it was part of the script but then quickly realised it was and then he sings Traffic in my Mind where he sings solo and his vocals really shows through.
In the second half of the show, Donny sings Puppy Love and seeing the crowds reactions always makes me laugh.
After that part, there is a family disagreement on stage but through their motto of Faith, Family, Career (In that order) they manage to get through it and come out the other side.
At the end of the performance, there is a chance to get up and dance which always makes you feel so good afterwards.
There is also a chance to take photos and film if you would like to at the end.
In a lot of the shows I have been to see this year, I have to give a special mention to Tristan Whincup for his attitude on stage and stepping into so many different roles where needed.
I also want to give another special mention to Alex Lodge for having to remember so many lines and basically doing everything on stage.
Here is the finale when I was in Wimbledon when Jay came on stage to sing with them.
"OSMONDMANIA"
After most shows, I will head round to stage door to see the cast and after going so many times, I have got to know most of them really well.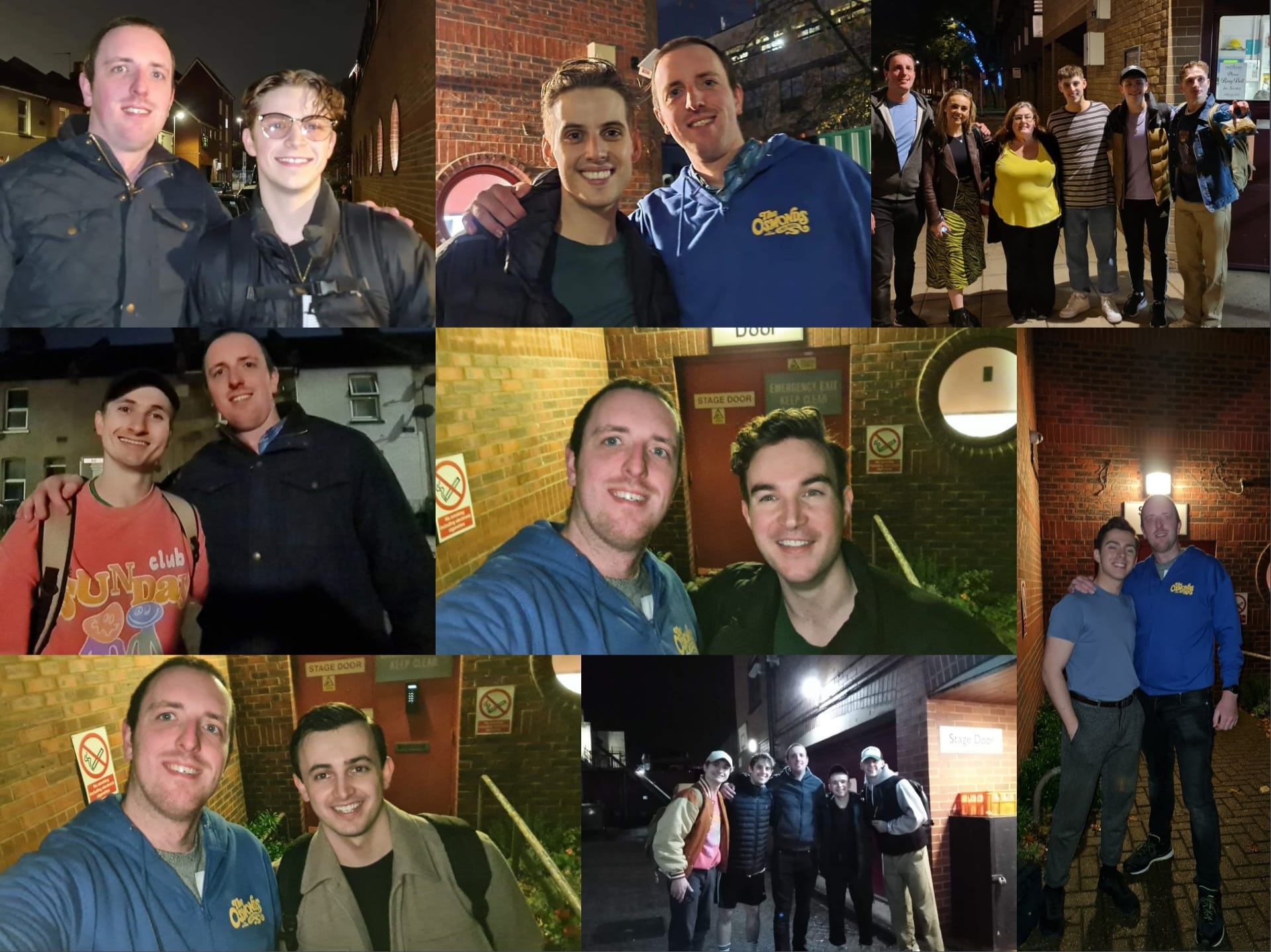 Apart from getting to know the cast, I have made so many friends through going to these shows who will stay me forever.
It all started on Facebook when I joined this group called The Osmond Connection which Jay and several admin/Moderators operate.
If you want to join this community, then join today.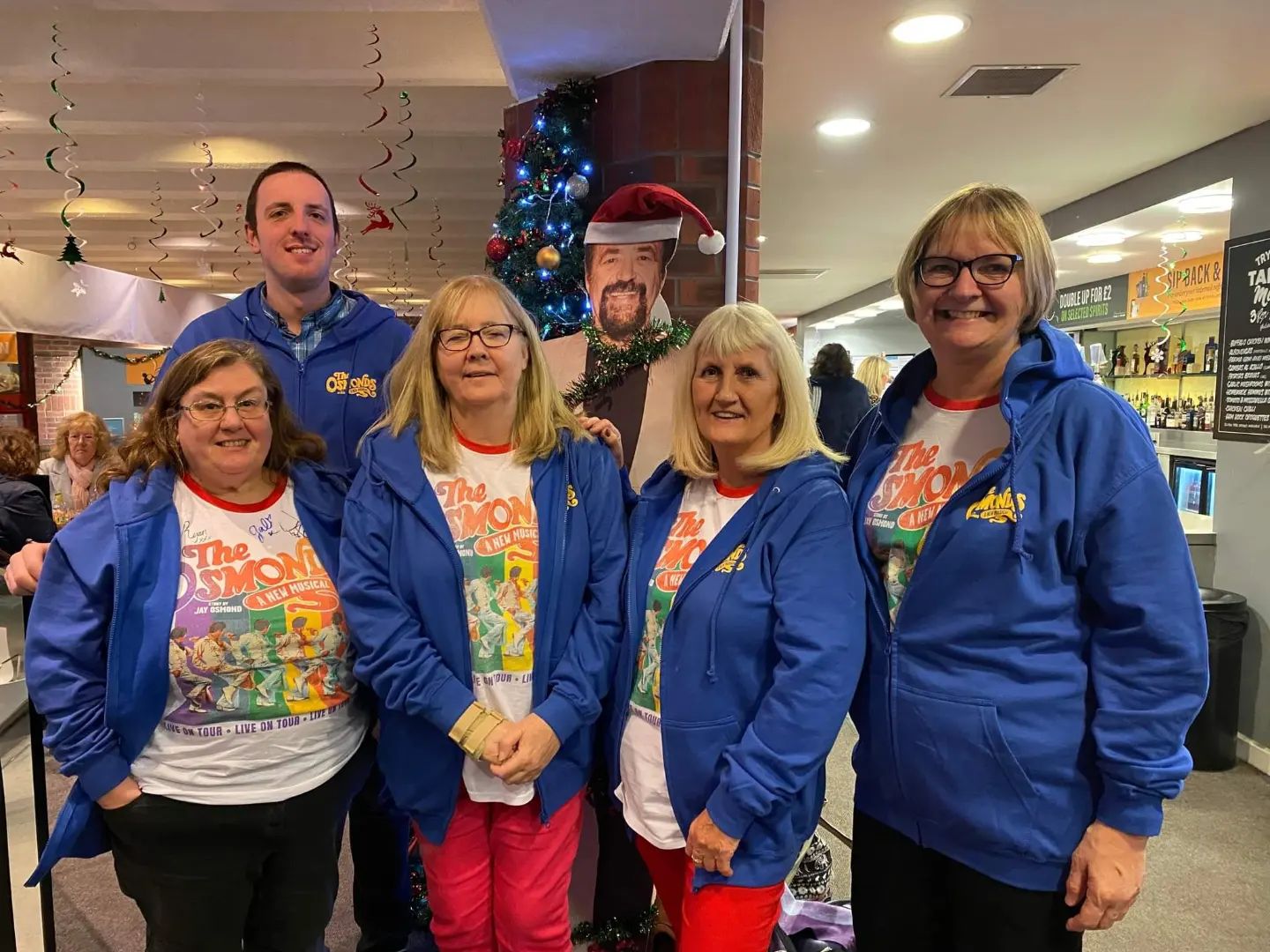 As it was my last week of shows, I gave in and brought a hoodie but I have now started a trend.
I just want to personally say a massive THANK YOU to Jay Osmond for all you have done with the show and in general.
Because of you, friendships have been built which will hopefully stay a lifetime.
I do have to give a massive shout out to those behind the scenes because without you, this show wouldn't happen.
This show only has 2 weeks left for this year so if you want to go and see it, then get booking.
DARTFORD, The Orchard Theatre Tue 15 Nov - Sat 19 Nov 2022
BRADFORD, The Alhambra Theatre Tue 22 Nov - Sat 26 Nov 2022
LLANDUDNO, Venue Cymru Tue 29 Nov - Sat 03 Dec 2022
Having seen this show so many times and listening to their music, I can say that I am an Osmond fan.
Not quite close as Wendy who is their number 1 fan but I am on the list.
People have said to me over the last few months, how can you go and see the same show so many times?
My answer to that would be, go and see the show and then you will find out.
I have seen so many productions over the years and this one really ticks all the boxes.
It has dancing, singing and also acting.
The main ages for seeing this show is people who are a lot older than me but occasionally I do see some younger than me and it is brilliant to hear their reactions once the show has finished.
Lets hope this continues next year and Ryan, I am so proud of you as always.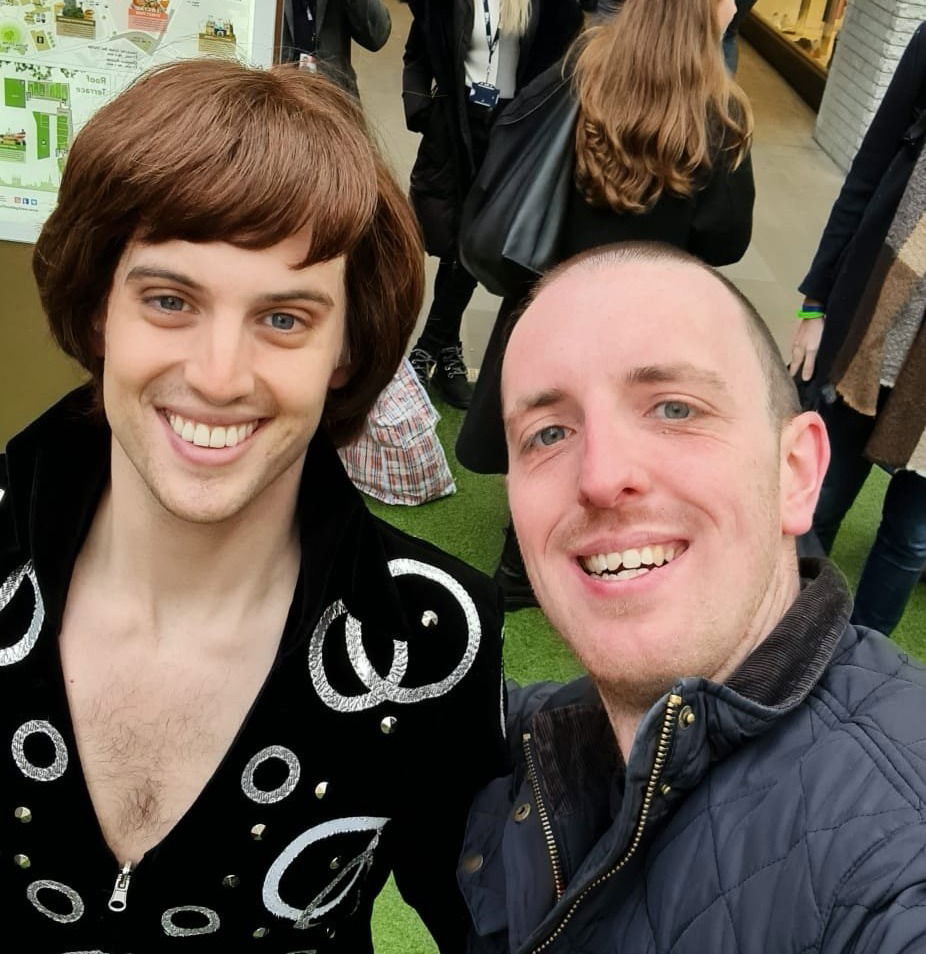 Steve
xx
---
Thank you for taking the time for reading this blog post.
Please like, share and comment below if you have been involved this year.
IF YOU ARE REALLY STRUGGLING THEN PLEASE SEEK PROFESSIONAL HELP.