Hello and welcome to this month's newsletter.
Just a small update this month due to me doing loads of activities within each of the below.
If anyone would like to donate towards anything that I am doing then click here which will take you to my fundraising page.
40 Days of fitness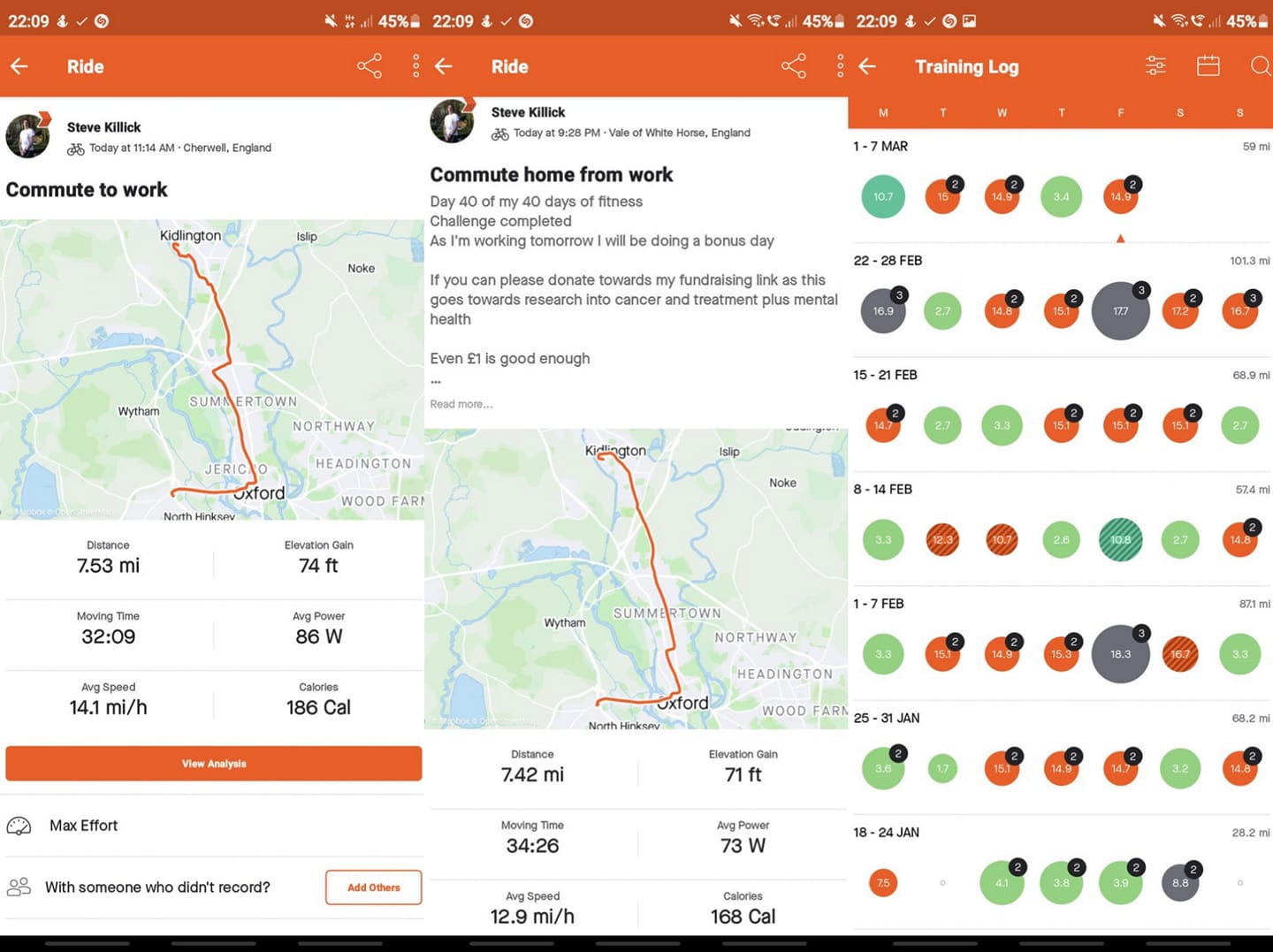 Between 25th Jan and 4th March, I took part in a 40 days fitness challenge where I had to do at least some sort of exercise every day.
For me personally I felt that I had to do at least 30 mins each day for it to count.
This could involve my commutes, general walks or my 10 mile monthly walk.
As you can see from the image, I completed it.
Towards the end I started to feel really tired and was beginning to suffer a bit physically from the lack of rest.
I am so proud that I completed this.
This was inspired by one of the charities I support-Macmillan.
31 Day Challenge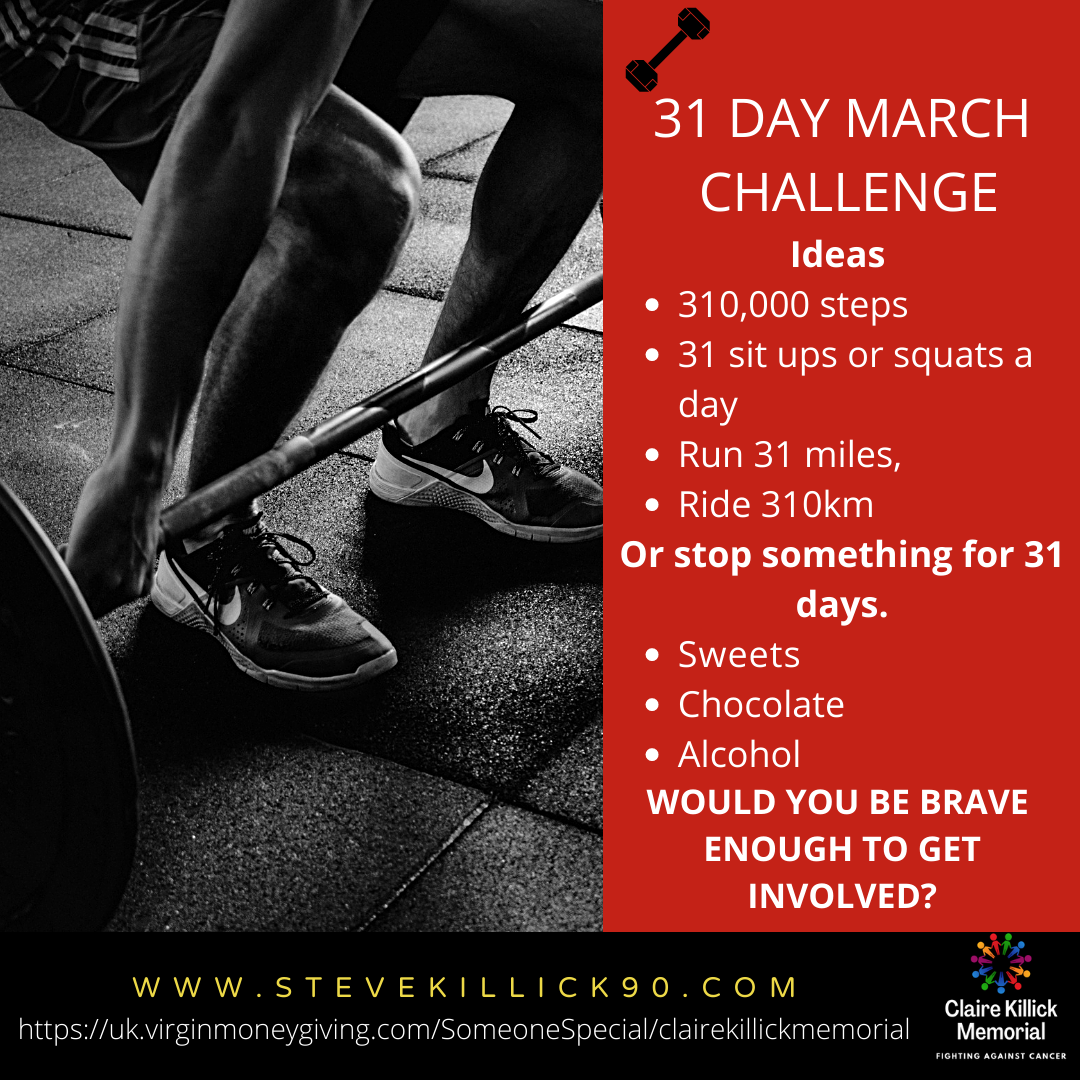 Towards the end of last month, inspired by The Lucy Rayner Foundation, I decided to set up the 31 Day March Challenge.
After sharing it, one of my friends Tarek decided to get involved with this.
I am doing 31 days without cake and desserts.
For me this is a massive challenge as I cannot live without this so it is really testing my willpower but knowing that there is more people involved in this challenge itself through the charity makes me more determined.
Tarek is doing 31 squats each day.
120 Mile Mission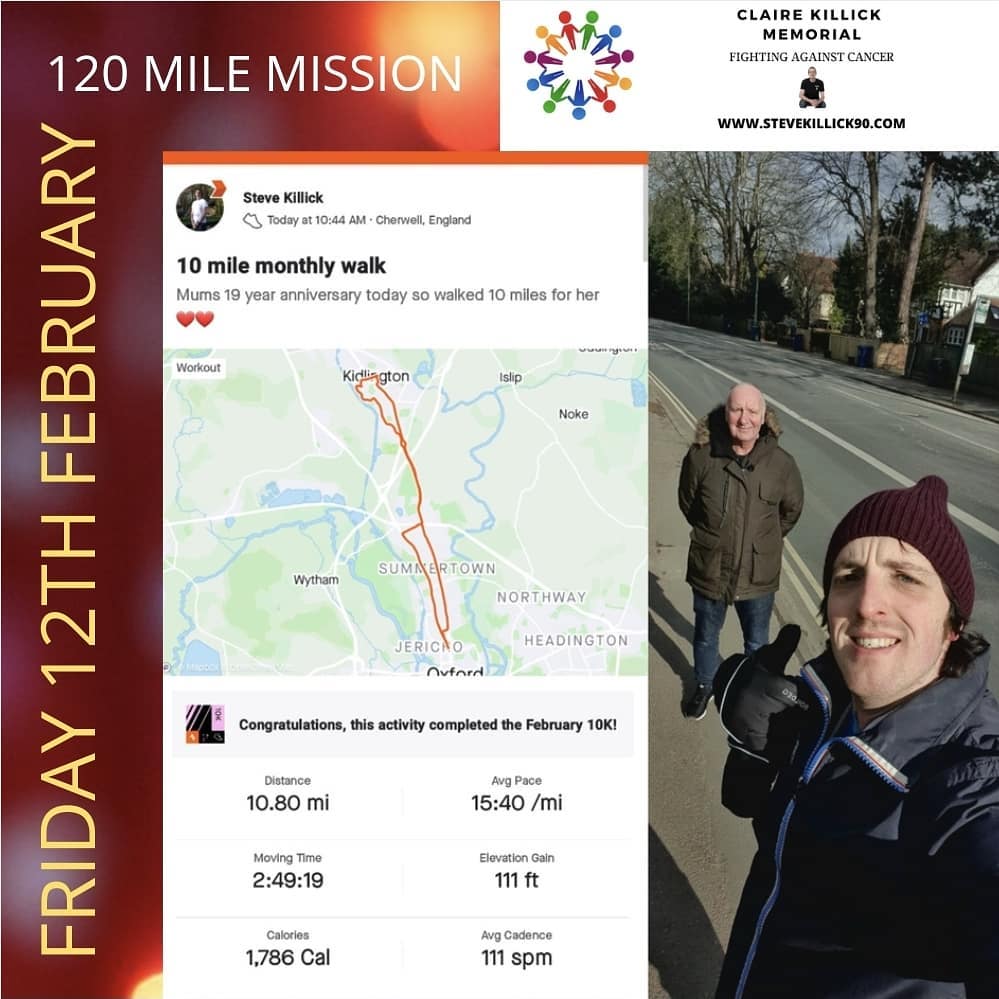 For Mum's anniversary last month which took place on Friday 12th February, I completed the 10 mile walk to mark her anniversary.
Thank you Dad for joining me on this day.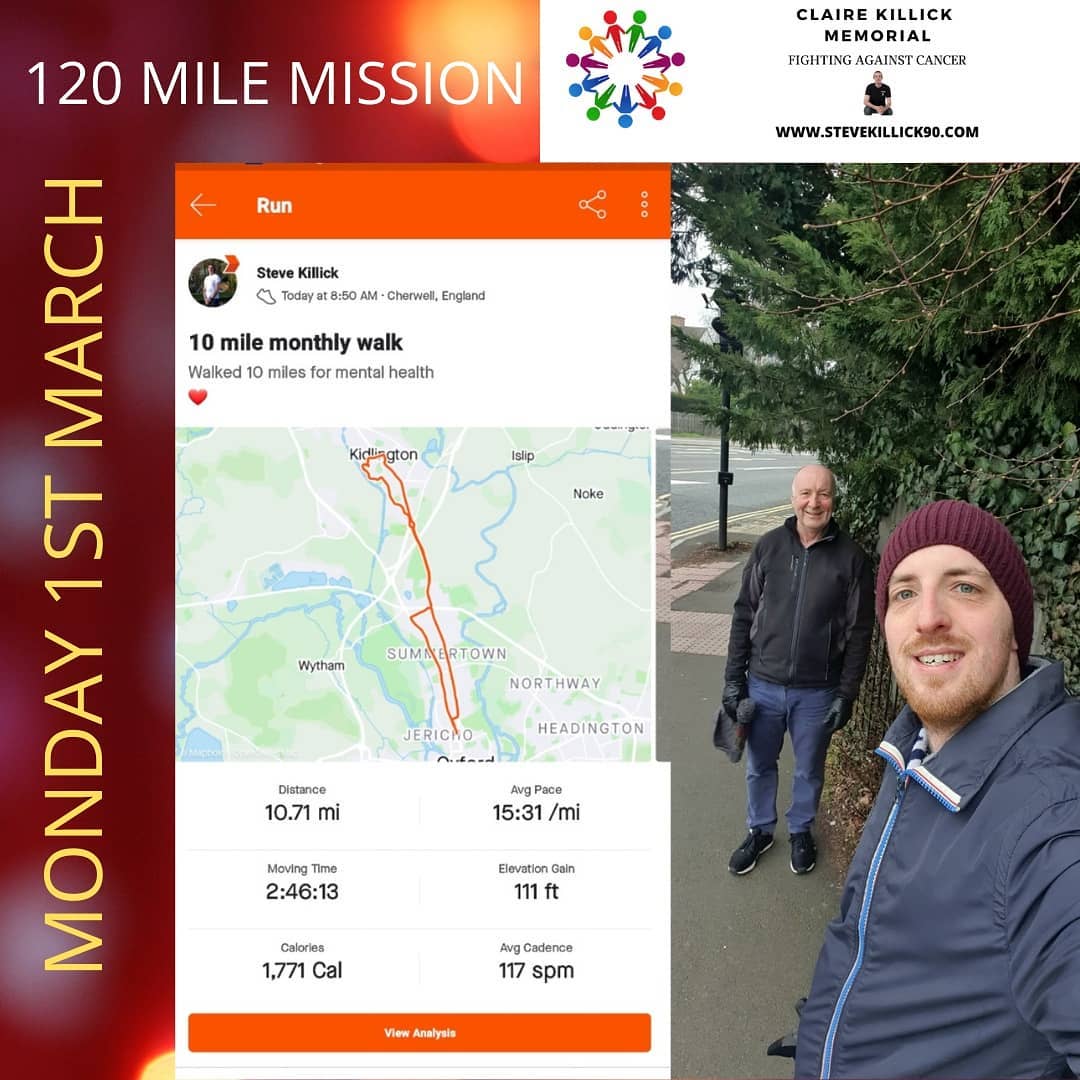 On Monday 1st March I took part in this months 10 mile monthly walk as part of my 120 mile mission.
I just want to say thank you to my Dad for getting involved.
Hopefully won't be too long until I can start getting people involved with this now restrictions are easing.
If you would like to get involved virtually, then let me know.
Mum's anniversary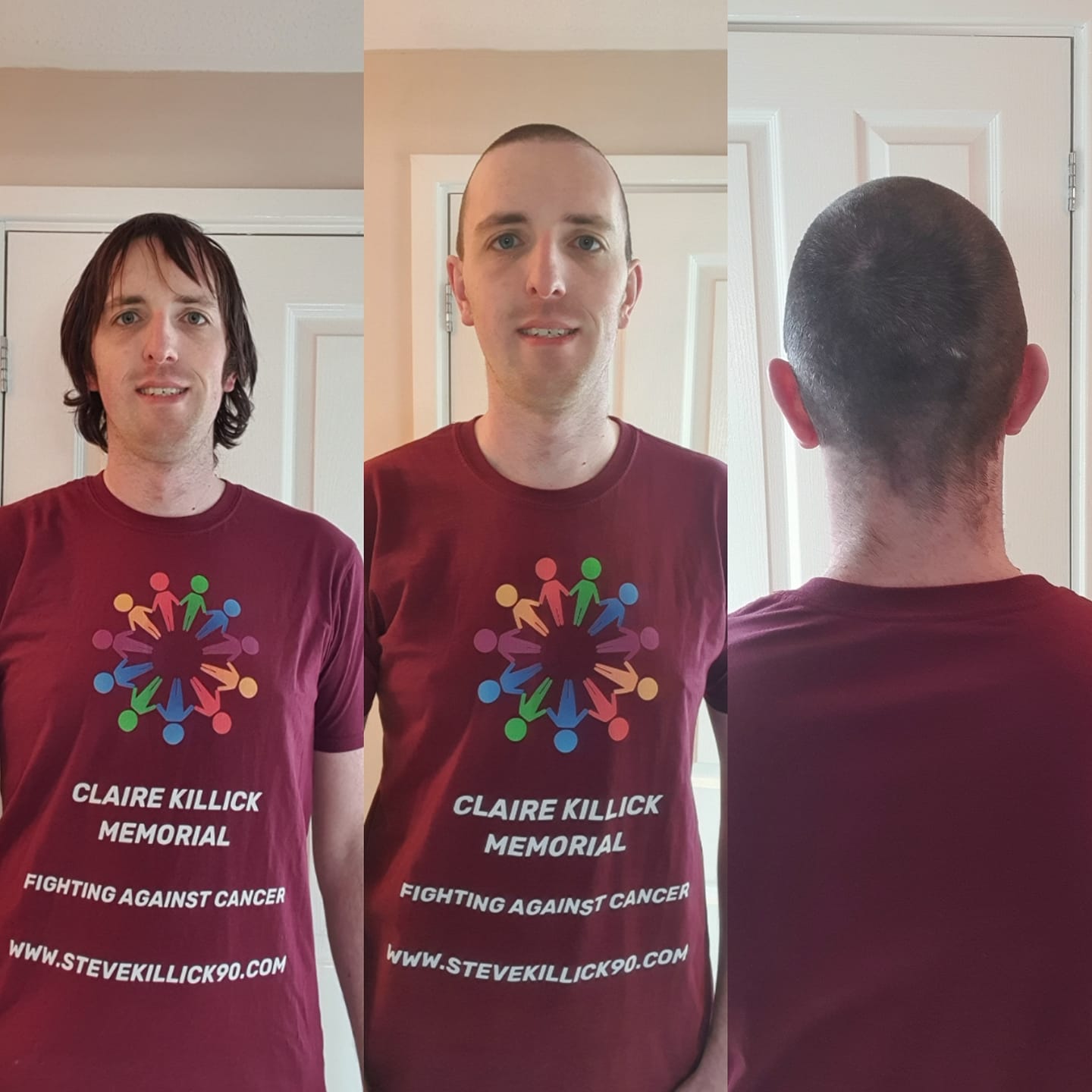 To mark my mums anniversary I decided to do a head shave (well very short hair than I normally have) as part of my fundraising.
I was going to do a video but it would have been both embarrassing for me and the person watching so I've decided not to share it.
Here is the results ( In the image above)
Lucy Rayner Foundation
Podcast
The charity have a podcast set up on both Itunes and Spotify.
They discuss all things Mental Health.
Here are the links:
Counselling
I have mentioned before but The Lucy Rayner Foundation are now offering counselling services through their outreach program
Even though they are based in Surrey, they are now able to support people in the Oxfordshire area.
This is amazing news and the first 6 counselling sessions are free.
If you feel like you really need some professional support then either get in touch with me and I can speak to the Rayner family or get in touch with them directly (they are on social media and have a website)
Due to everything that is happening at the moment, the meetings will be over zoom, Facetime, Teams etc.
Please share this to your family and friends to let them know that help is out there.
Here is the link for their website for the counselling
https://thelucyraynerfoundation.com/free-counselling/
And if you want to email them for more info then the address you can use are either:
Info@thelucyraynerfoundation.com
or
counselling@thelucyraynerfoundation.com
---
---
Thank you for taking the time for reading this months Newsletter.
IF YOU ARE REALLY STRUGGLING THEN PLEASE SEEK PROFESSIONAL HELP.
If you would like to keep updated then please subscribe homepage by putting your email address.Please let me know below in the comments of any feedback of this months newsletter or what you would like to see in them in the future 👇👇👇