Hello to the final newsletter and a lot has happened over the last month however most of it has been on my website.
Revamped Website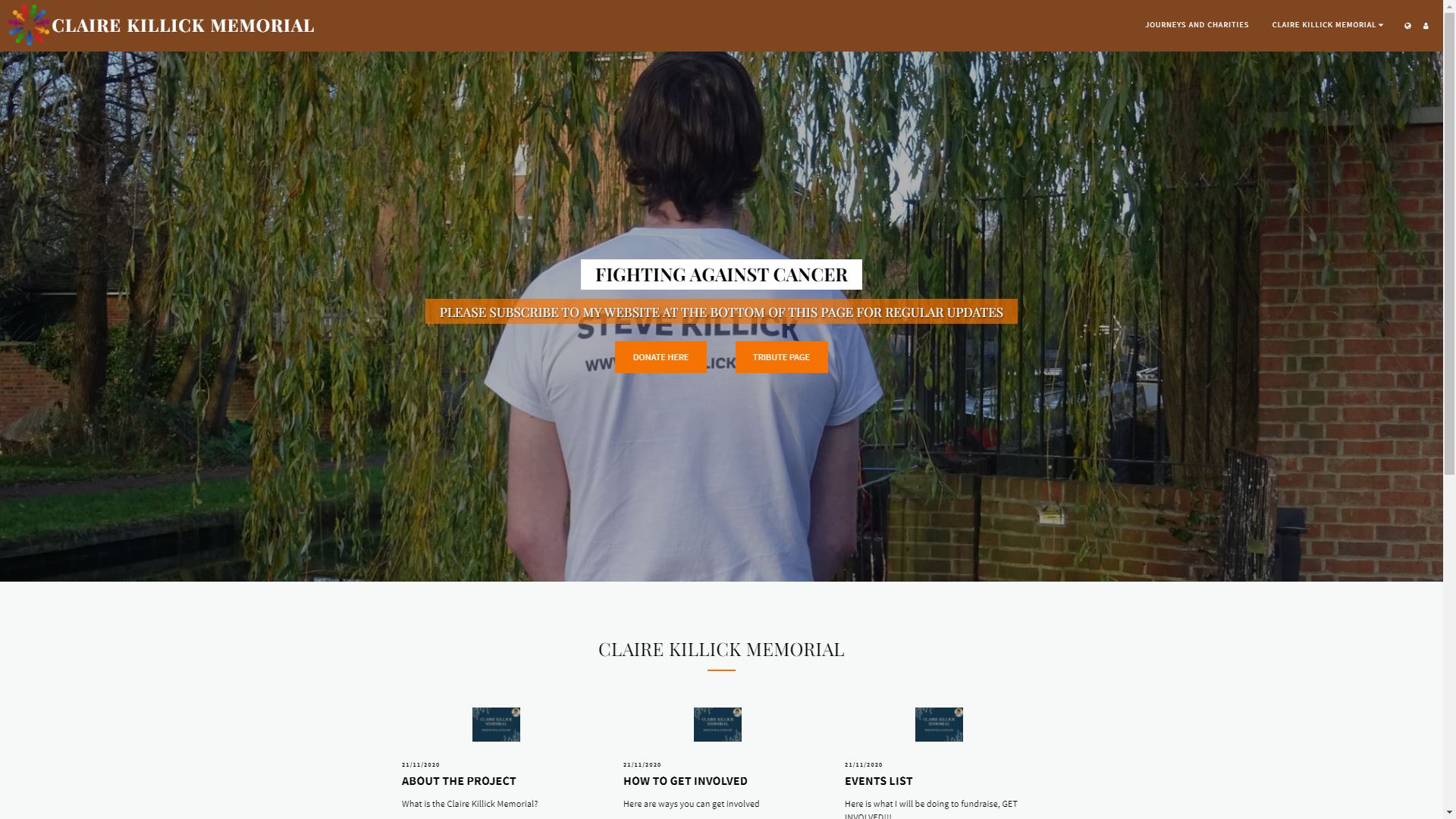 Over the last couple of weeks I have had a refresh and good clear out of my website and as you can see I am going to be supporting Cancer.
If you want to find out about my project then click here.
120 Mile Mission-10 Mile Monthly Walks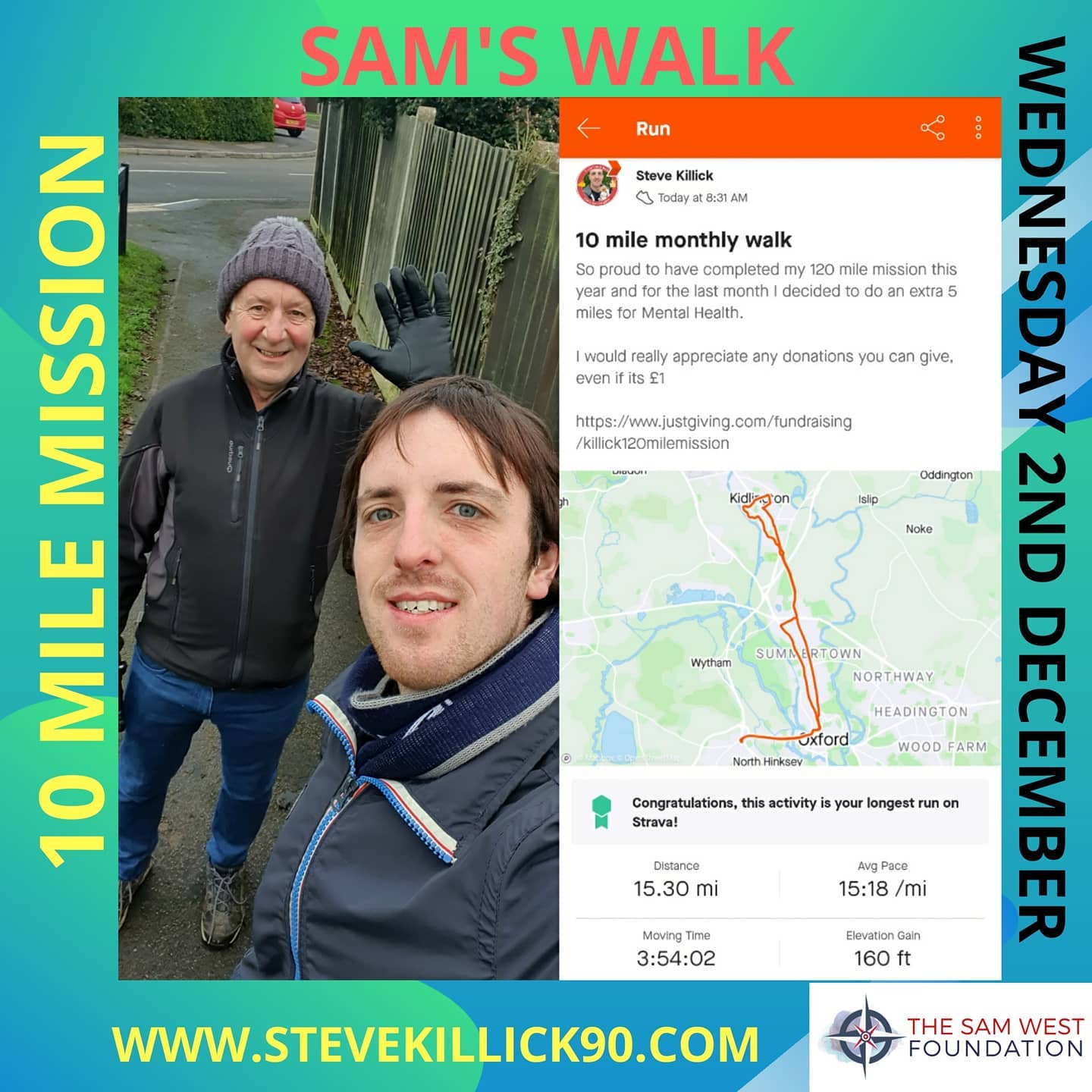 This months walk was dedicated after Sam West who I have been fundraising for this whole year as the final one.
There is still chance to donate to this charity but will be taking it offline end of this month.
If you would like to donate then that would be amazing, click here to go to the Just giving page for more info.
As of January I will be fundraising for the Claire Killick Memorial where I will be supporting 3 charities. More details on my project then visit my main website
Thank you to everyone who has supported me this year.
I will confirm the total I raised in the next Newsletter.
Ben West Petition.
Ben West is Sam West's brother who I am doing the 10 mile monthly walks this year and as part of his campaigning he has set up a petition to Save our students. Make Mental Health First Aid a compulsory part of teacher training.Ben has been working very hard over the last few months to really promote this and even visited Boris Johnson to share his mission.Click here to sign the petition or I have added it to the menu tab which will take you directly to the page.
Walk in the woods
While I was off for 2 weeks, one of the days I went for a walk over the fields so decided to record the walk.
Hope you enjoy.
Not bad for a beginner
The Lucy Rayner Foundation Weekly Check Ins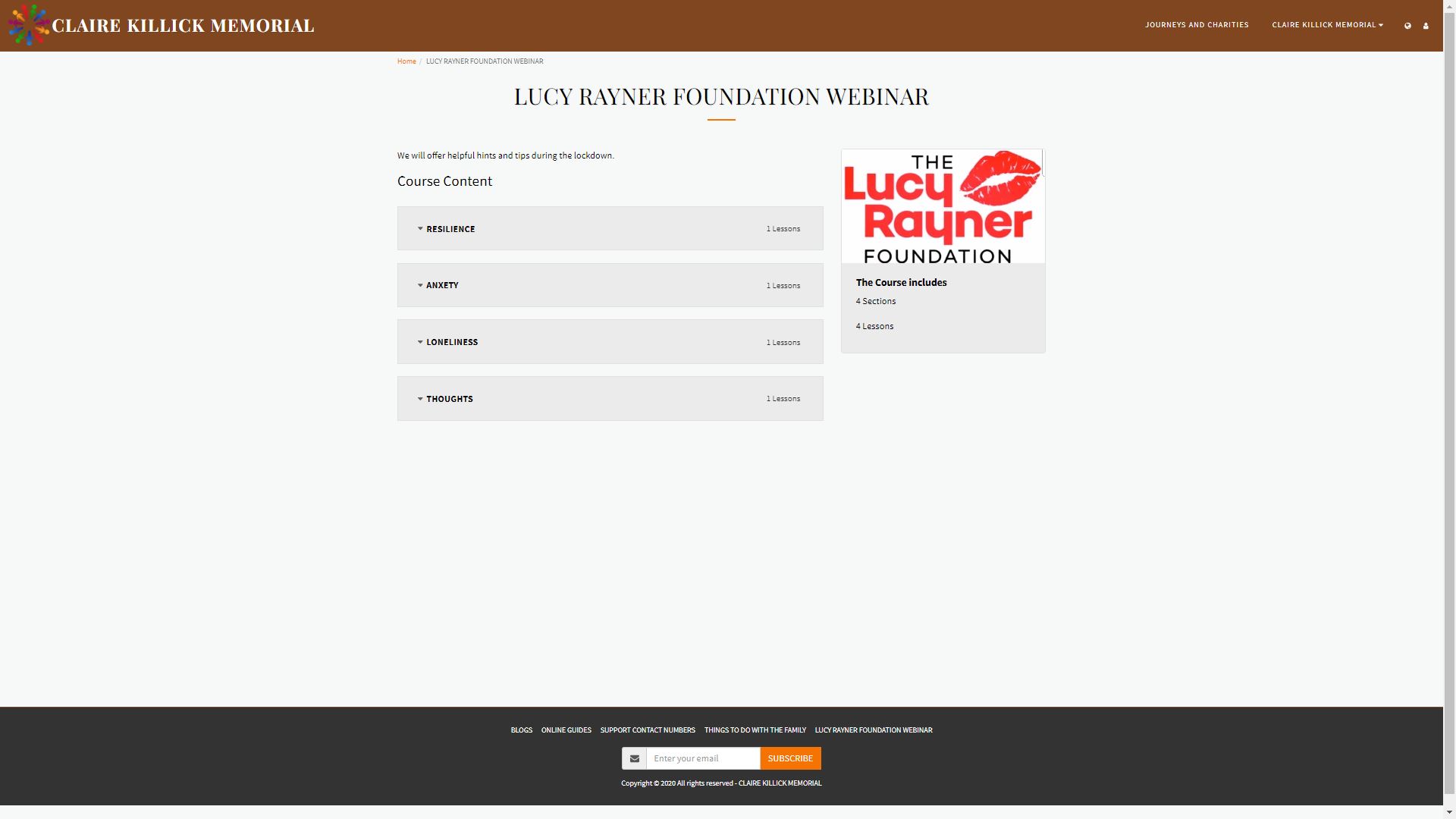 During Lockdown 2, each week the LRF did a weekly check in via zoom and Facebook with some useful tips and advice.
They are on their YouTube channel but I have added them to my website for you to access.
---
---
Thank you for taking the time for reading this months Newsletter.
IF YOU ARE REALLY STRUGGLING THEN PLEASE SEEK PROFESSIONAL HELP.
If you would like to keep updated then please subscribe homepage by putting your email address.
Please let me know below in the comments of any feedback of this months newsletter or what you would like to see in them in the future 👇👇👇