Hello and welcome to this months Newsletter
I hope you all have a really good Christmas and Happy New Year.
Next year I plan on getting more involved with the community so get in touch if you want to get involved.
120 MILE MISSION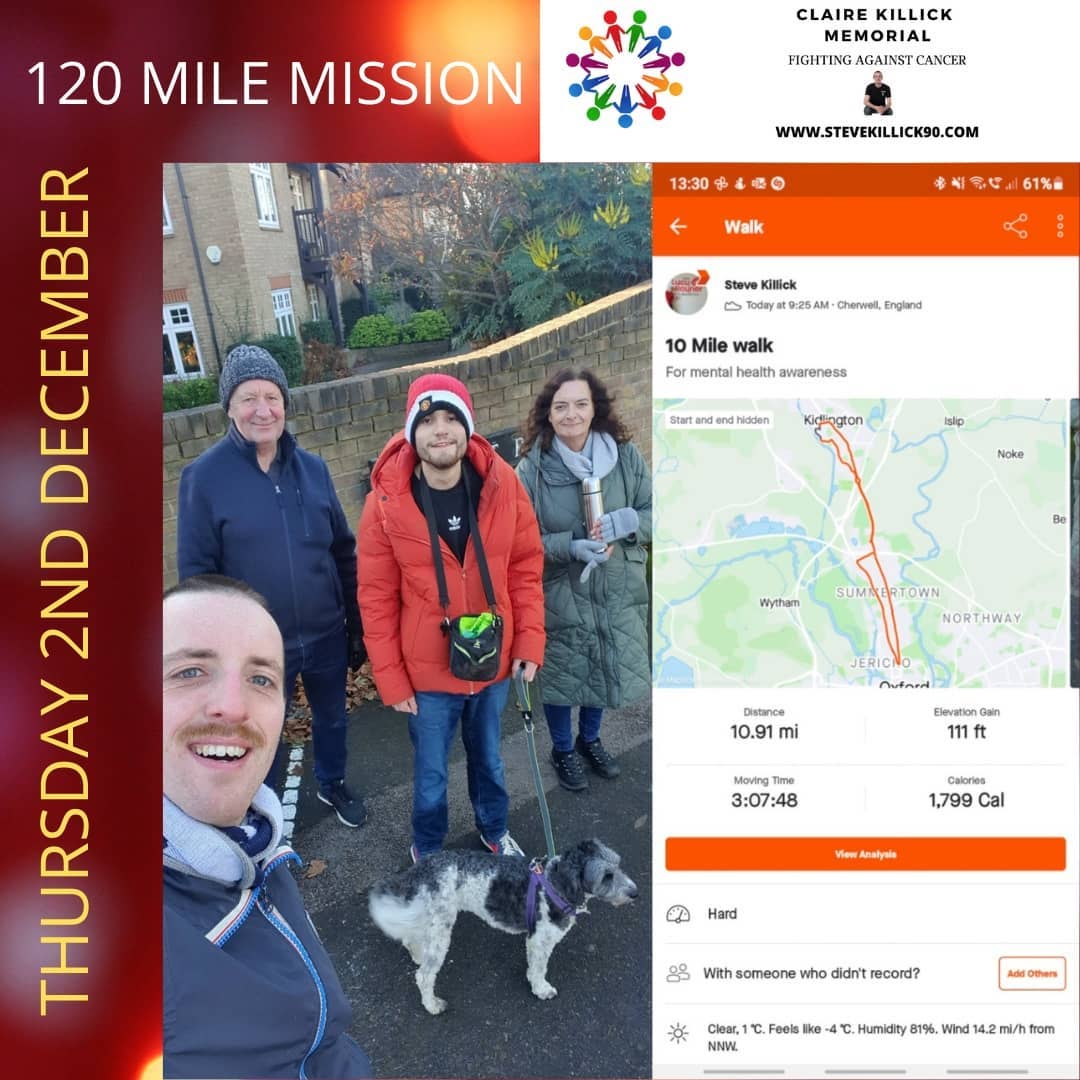 December walk now completed.

This also concludes this years mission.

Thank you Dad, Joseph, Jane and Bella for getting involved.

I just want to say a massive THANK YOU to everyone who got involved this year.

I don't technically have a charity attached for this months walk however I have just completed MOVEMBER so if you want to contribute on that then you can.

Hope you all have a good Xmas and I look forward to seeing you in 2022 for more walks.

Also from January I will be merging these walks on The Claire Killick Memorial so for any future info, visit on there.
MOVEMBER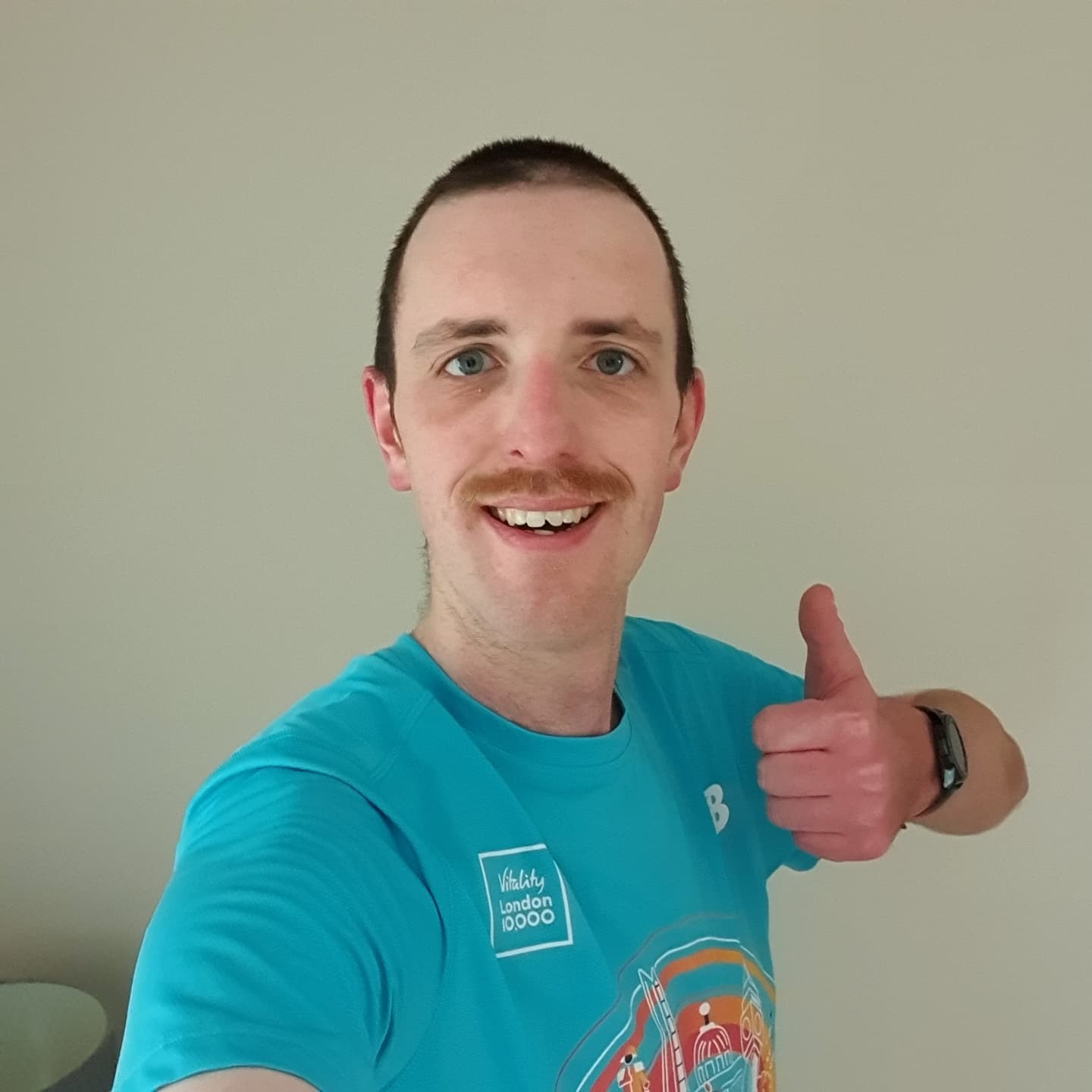 Here is my end result for Movember.
75% of suicides in the UK are male. Globally, on average, 1 man every minute is lost to suicide.
More than 1.4 million men worldwide are diagnosed with prostate cancer each year.
Testicular cancer is the most common cancer for men aged 15-39.
Now I know that's a lot to take in, however the reality is men are dying too young.
We cannot afford to stay silent and ignore the problems.
These statistics really scare me especially being a 31 year old male.We have to act quickly.
For this reason, myself and some colleagues within the Midcounties Cooperative grew their Moustache during the month of November to support and raise funds for the brilliant Movember.
Even though the event has come to an end, the page is still open for donations.
Any donations, no matter the size, will be hugely appreciated.
COMING OUT ANNIVERSARY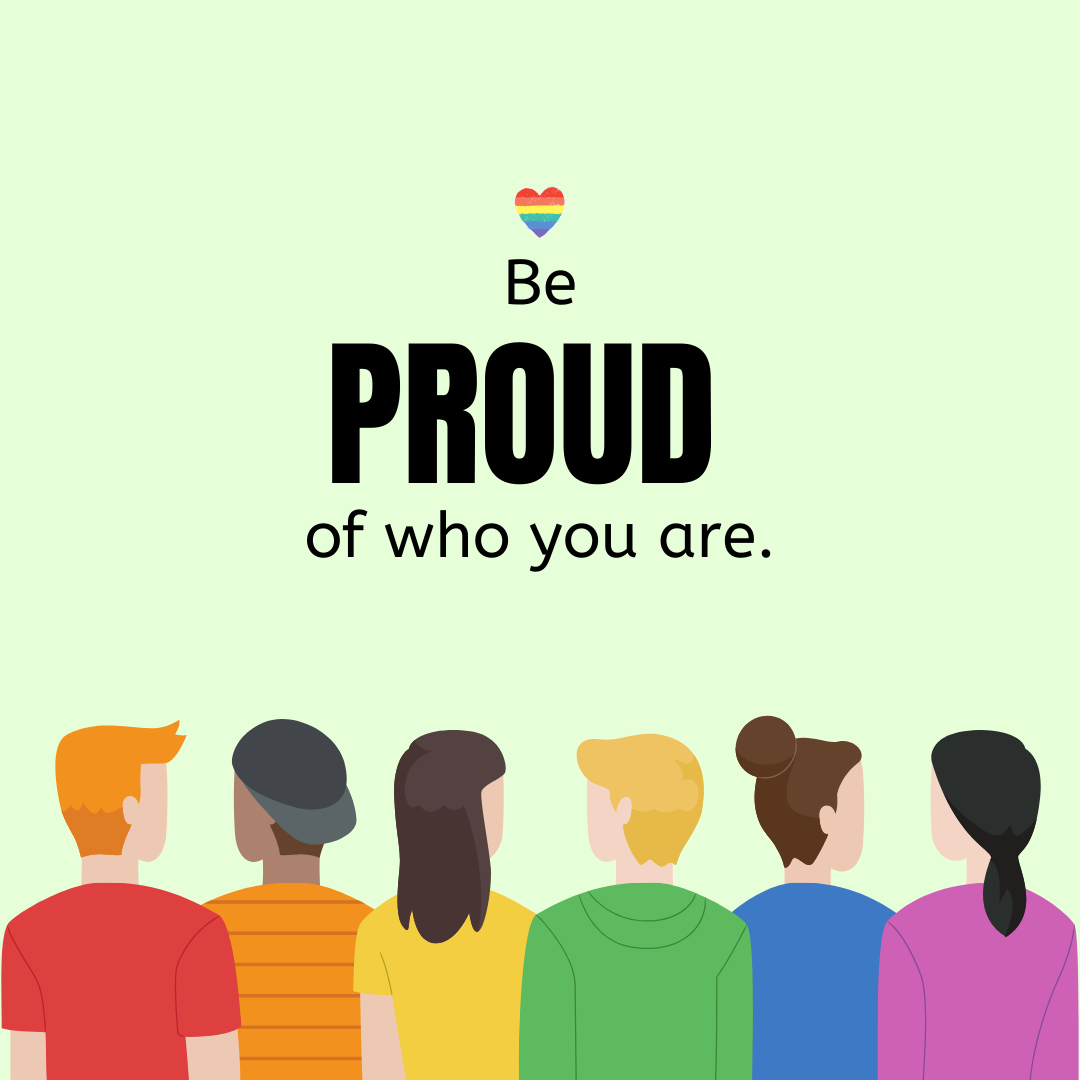 Yesterday marks a special day because exactly 1 year ago on Wednesday 2nd December 2020 I came out to my dad as being GAY.
It took me years to finally get the courage to come out but I felt it was the right time to do so.
At the time we were going through the main effects of covid lockdown, I had been doing my family tree with DNA and I was about to start my new journey in BOTLEY food market Coop.
Ever since being open about my sexuality, I have had nothing but love and support from EVERYONE and I cannot thank you enough.
If you are reading this and trying to come to terms with it yourself then please come out when you are ready and comfortable.
Make sure you have a support network round you too.
But once you have come out then you will get love and support. Especially from me.
Makes me so proud in being part of the LGBTQ community
OXFORD HALF MARATHON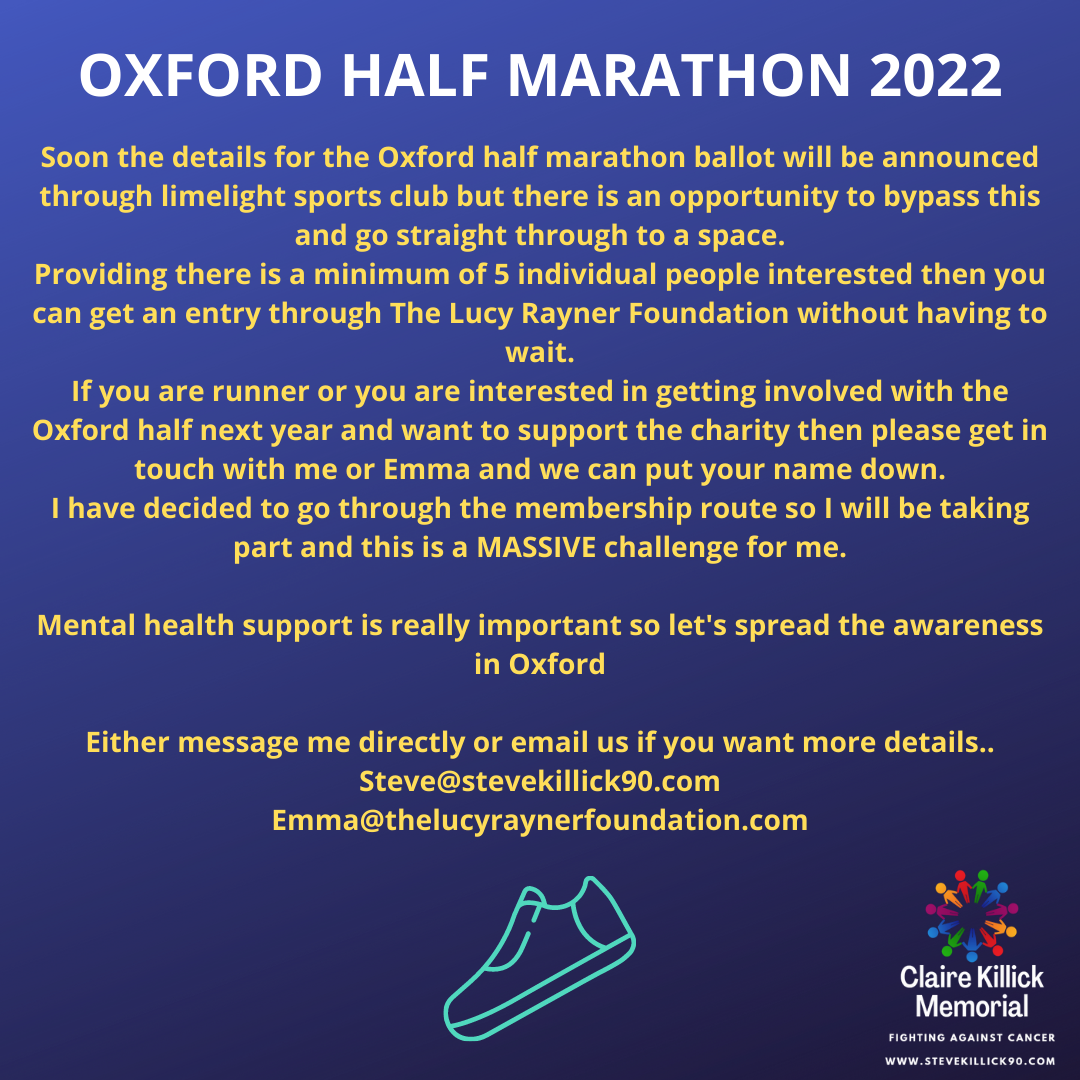 Next year I am doing the Oxford half marathon and this is going to be really out of my comfort zone.

For this event, I am teaming up with The Lucy Rayner Foundation to fundraise for them under this project of The Claire Killick Memorial.

If you are a runner or know someone who would be interested in getting involved then please get in touch with me or Emma to put your name down.

This also bypasses any ballots so you get automatic entry.

We need to have a minimum of 5 people to get spaces or if we get over 50 people then the charity can get official partnership with Lime Light sports club.

Entry is free however we do ask that you raise a minimum of £100 to cover the entry cost plus we will be designing a t-shirt for the event which is part of the amount.

The date is Sunday 16th October 2022
*Please note the event dates are subject to final approval from local stakeholders.
ONLINE STORE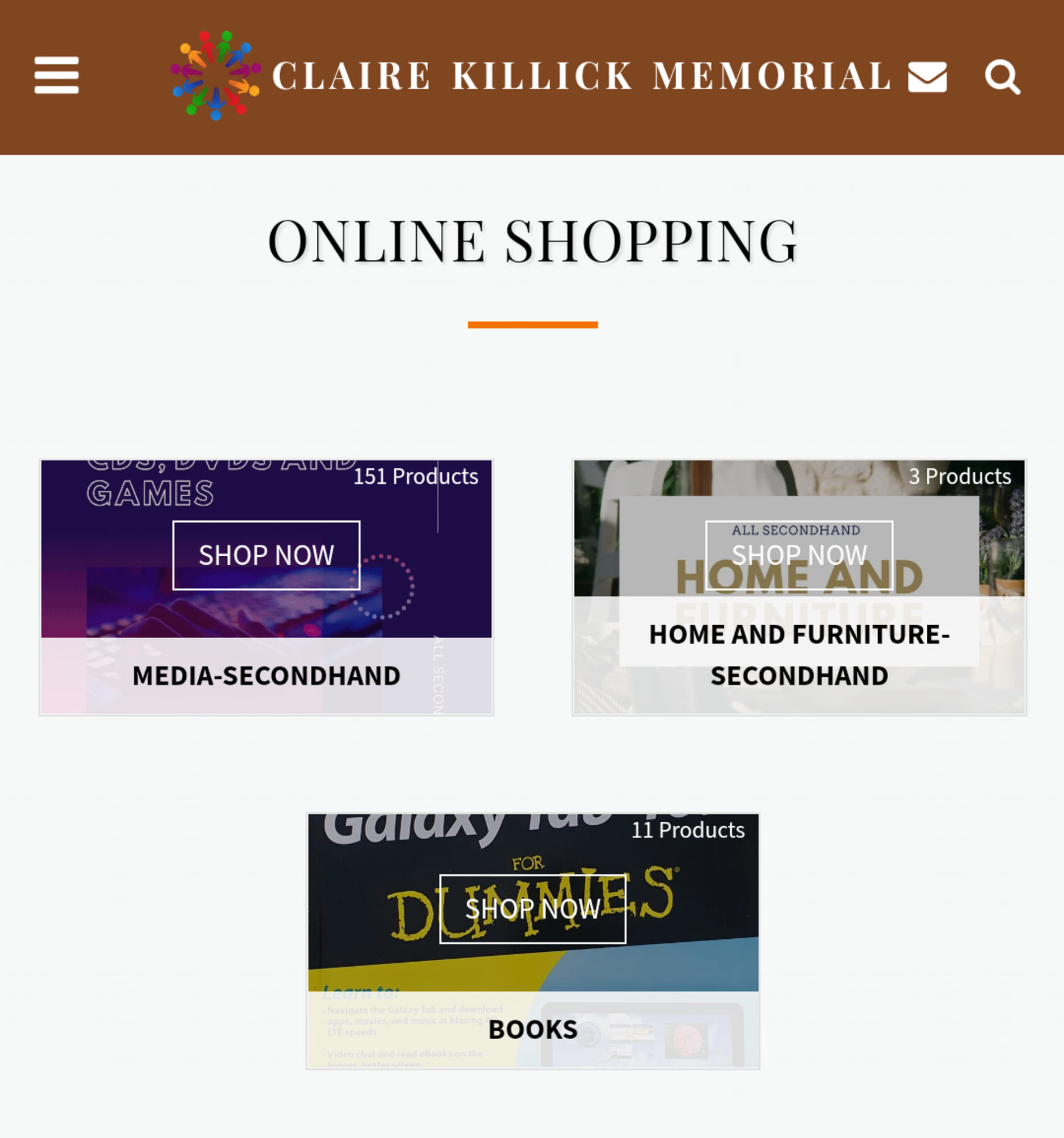 I have loads of items on my online store for sale so please check it out.

So many different items that could be good for a Christmas present for someone.

If there is anything you like and based in the Botley, Oxford, Summertown and kidlington area, I am happy to deliver so message me directly. Click here to visit the page
THE LUCY RAYNER FOUNDATION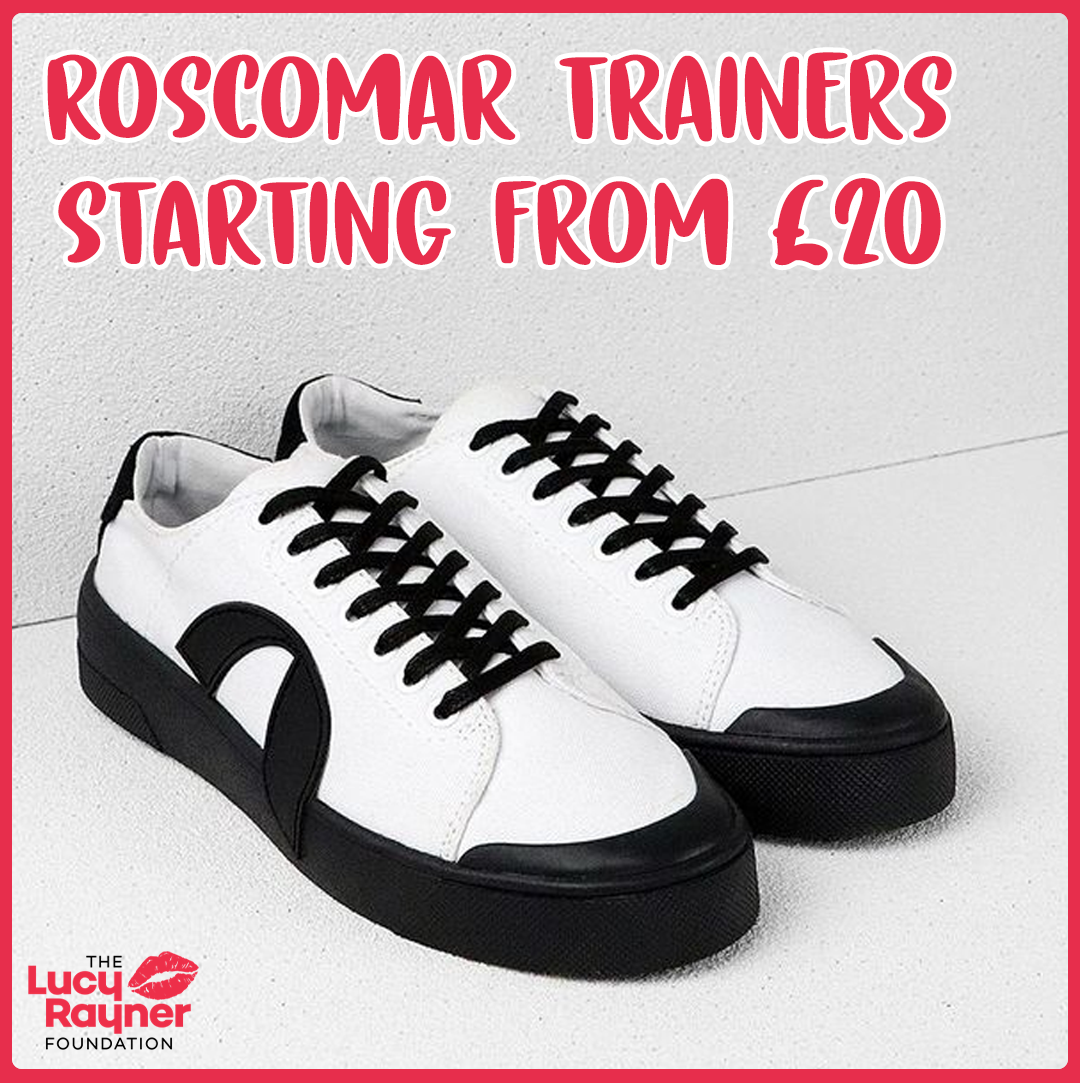 For all those trainers lovers, The Lucy Rayner Foundation are now selling them on their website so check it out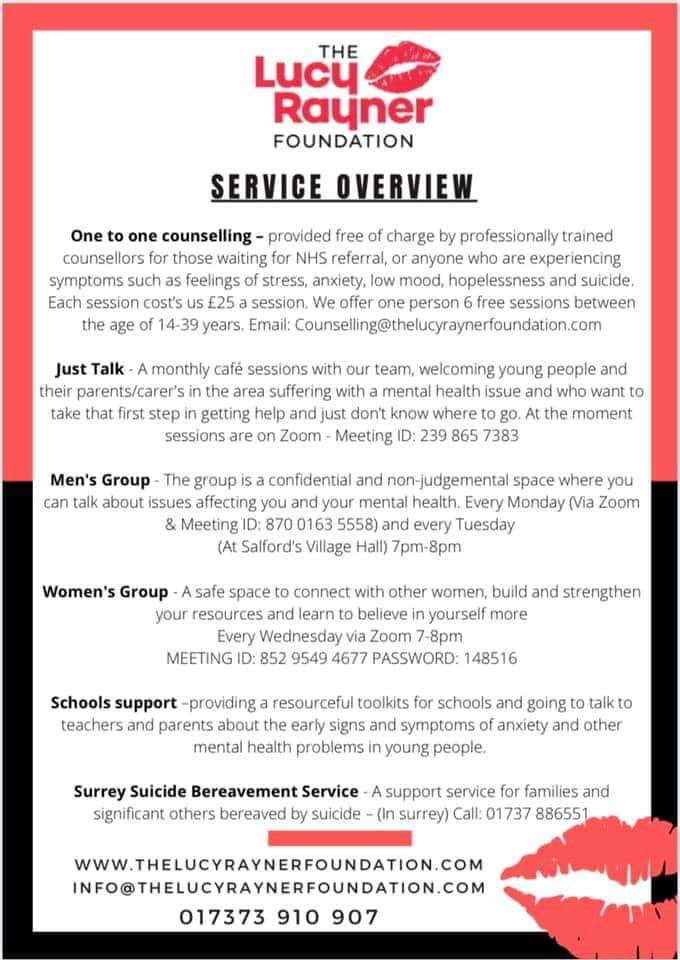 As it is coming up to Christmas I just wanted to remind you of the services that the charity have to offer.
They are based in Surrey but do offer support in surrounding areas, including Oxford.
---
---
Thank you for taking the time for reading this months Newsletter.
IF YOU ARE REALLY STRUGGLING THEN PLEASE SEEK PROFESSIONAL HELP.
If you would like to keep updated then please subscribe homepage by putting your email address.Please let me know below in the comments of any feedback of this months newsletter or what you would like to see in them in the future 👇👇👇