Hello and welcome to this months Newsletter.
Before I get into this months Newsletter, this week it has come to my attention that the fundraising page I use will be closing down in November so this means I will have to change the set up of the Claire Killick Memorial.
Once I have worked out what is happening, I will let you know.
This is unfortunately out of my control.
120 Mile Mission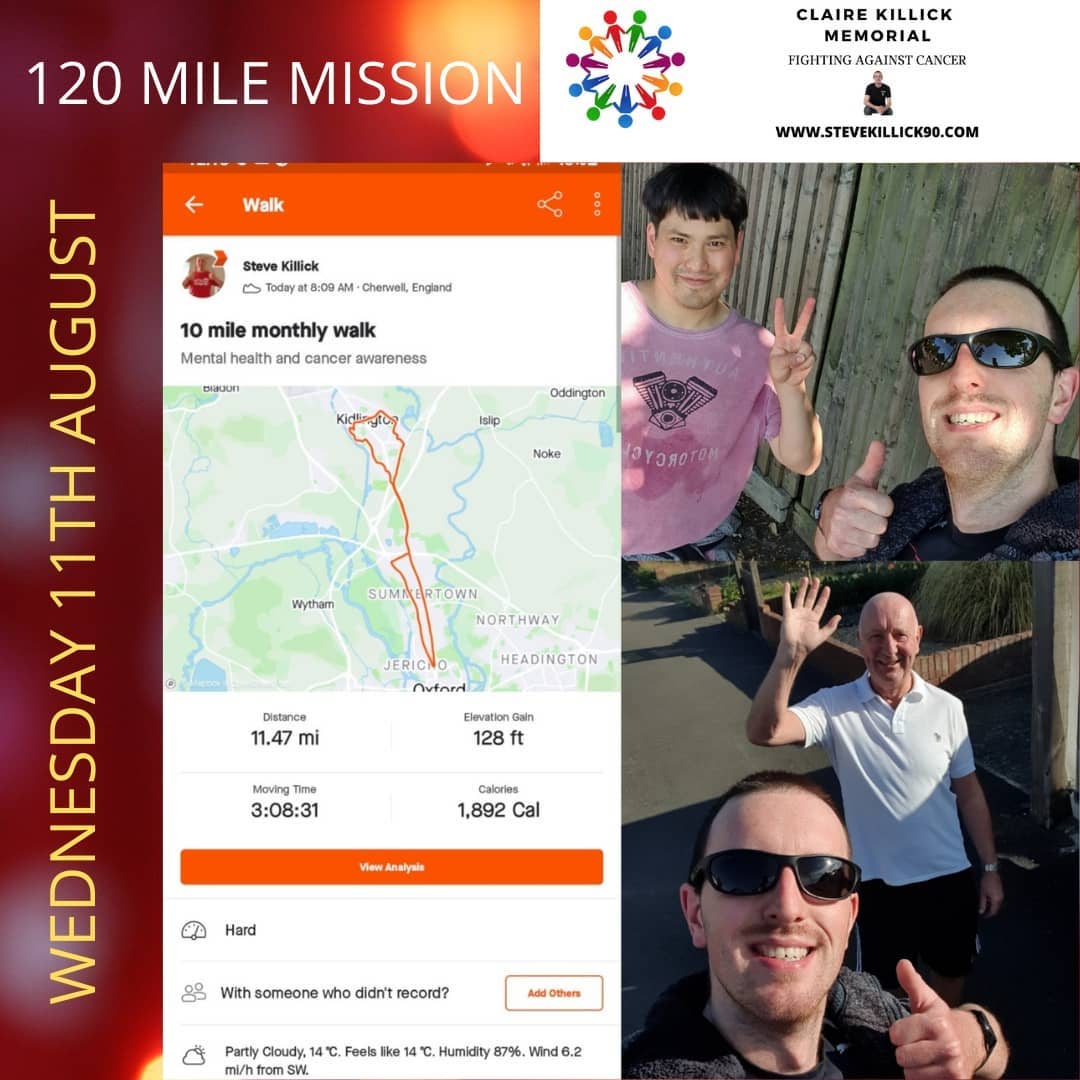 On Wednesday 11th August I took part in this months 10 mile monthly walk as part of my 120 mile mission.
I just want to say thank you to my Dad and Alastair for getting involved.
Hopefully won't be too long until I can start getting people involved with this now restrictions are easing.
If you would like to get involved virtually, then let me know.
If anyone would like to donate then click here which will take you to my fundraising page.
My next date is undecided and will be shared once sorted.
100 Miles of walking
4 weeks ago I wrote this post on status..
Over the last few weeks I have lost all motivation for walking so tomorrow I am getting back to it. I have decided to take on the 100 mile challenge again which will take place over 4 weeks and will end 29th August. I am making this public so I will do it and get encouragement. My 10 mile monthly walk will be included in this so need to do an additional 90 miles. I have to do a minimum of 3.5 miles each day to smash this but If anyone wants to join me on one of my walks then let me know. I will do this part of the Claire Killick Memorial so if anyone wants to donate then please visit https://uk.virginmoneygiving.com/.../clairekillickmemorial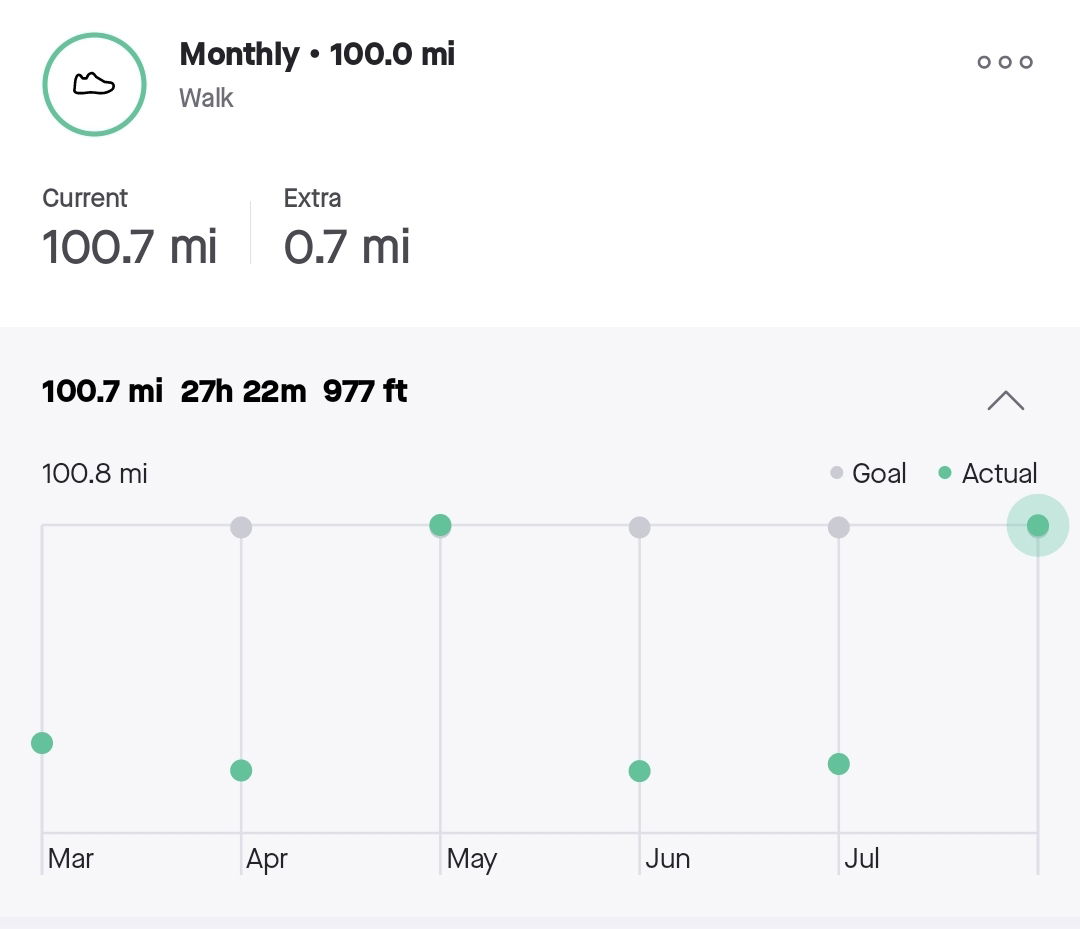 This morning I completed this and I am so proud for achieving this.
I also have my love for walking again.
Route 66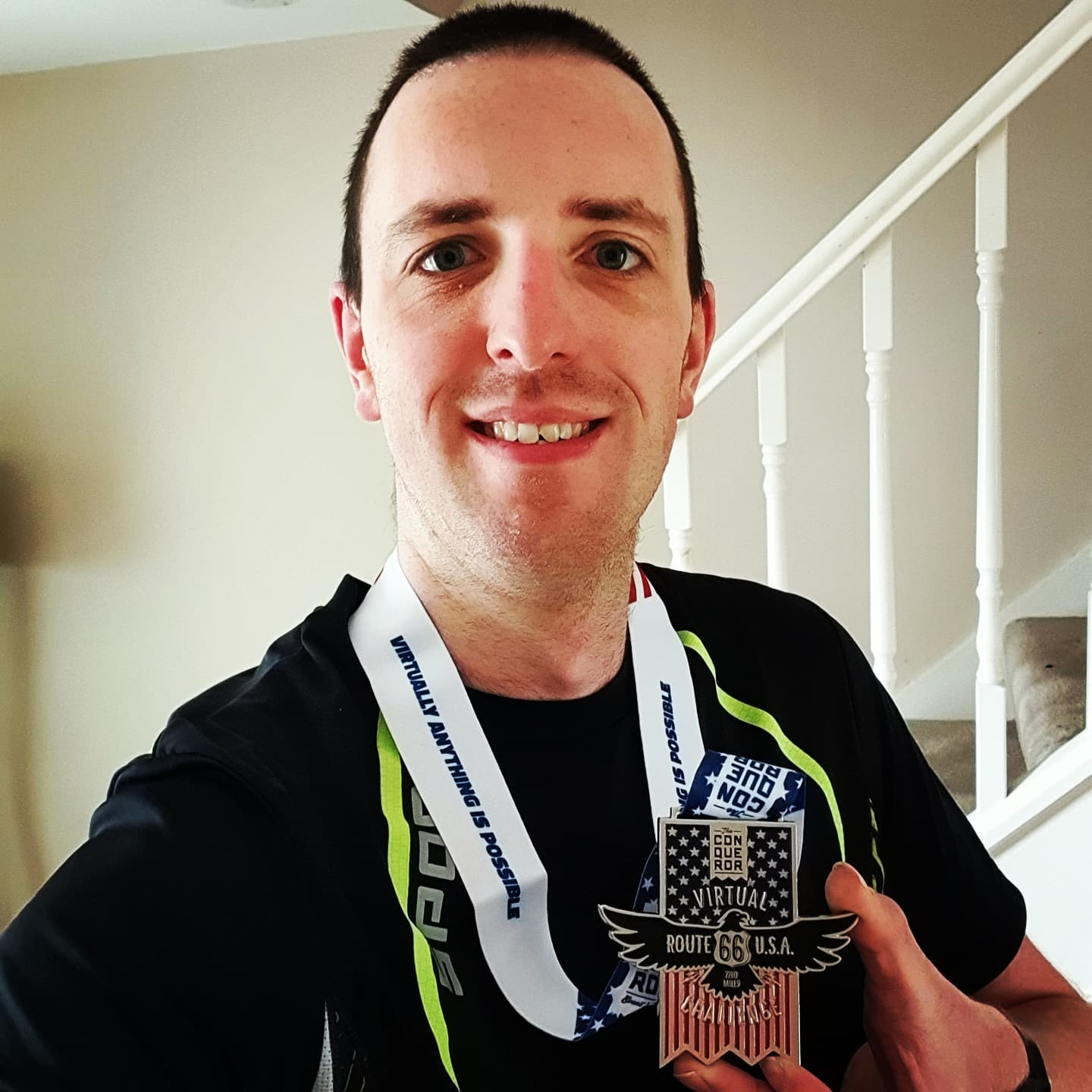 Feeling so proud in getting this medal It has taken me a while to complete (since 14th December 2020) and there were times I felt giving up but I've smashed it.
I completed this on 4th August.
Took me 2280 miles which included walking and cycling to complete.
I love the look of this medal too.
The Lucy Rayner Foundation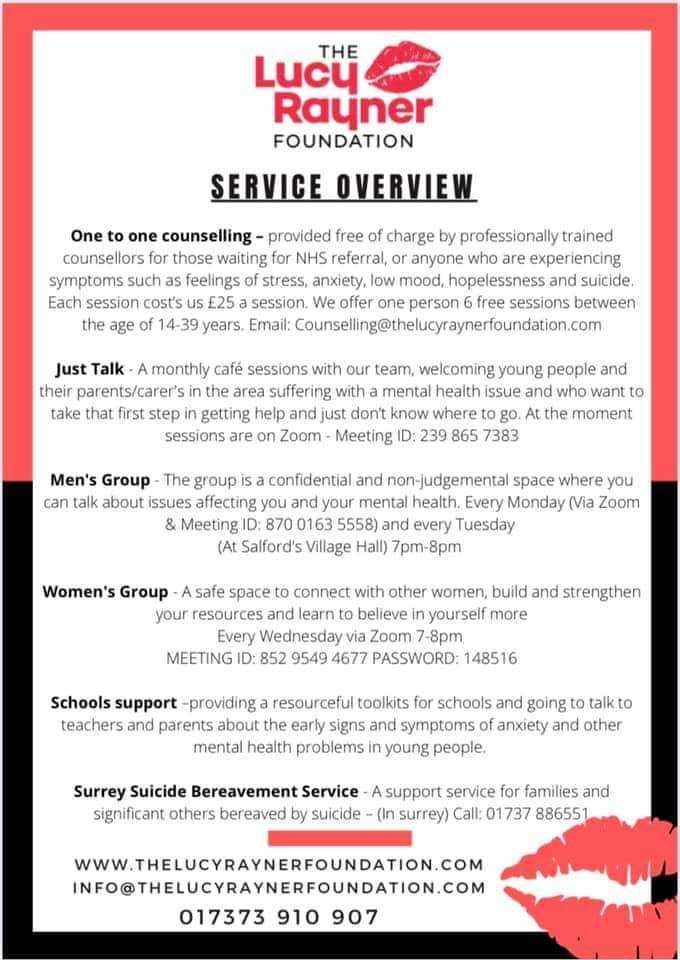 I wanted to reshare this image of the services that the Mental Health charity offer.
Don't ever feel like you are alone.
Missing person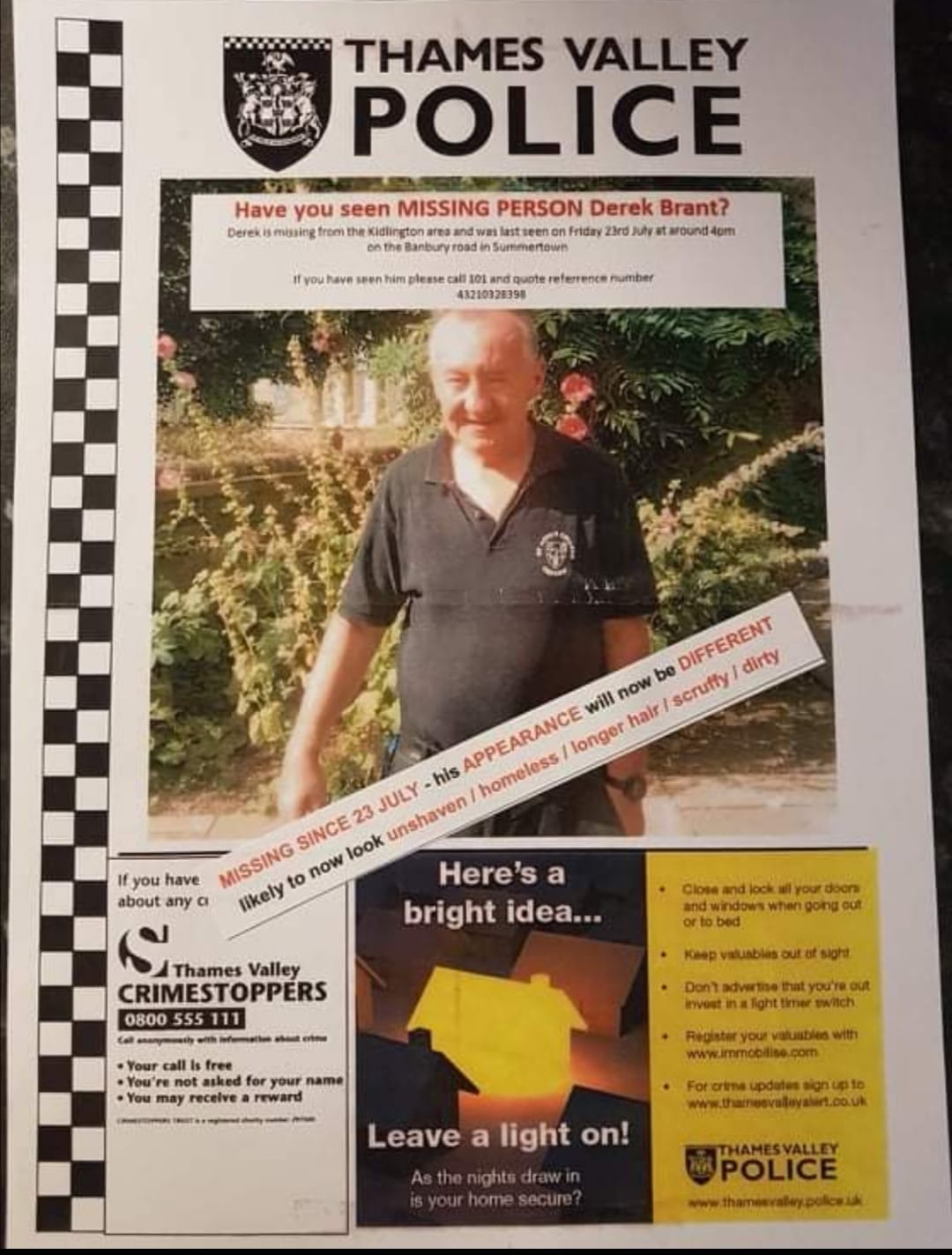 Derek is still missing so please keep an eye out and he works at St Anne's College, Oxford where my dad worked.
Please can you share with your family and friends so he can be found.
---
---
Thank you for taking the time for reading this months Newsletter.
IF YOU ARE REALLY STRUGGLING THEN PLEASE SEEK PROFESSIONAL HELP.
If you would like to keep updated then please subscribe homepage by putting your email address.
Please let me know below in the comments of any feedback of this months newsletter or what you would like to see in them in the future 👇👇👇