AUGUST NEWSLETTER
Over the last month quite a lot has happened that I would like to share with you all.
Today I mainly want to talk about a charity that I am close to, they are The Lucy Rayner Foundation.
Over the last couple of weeks they have done quite a bit of work so please check them out.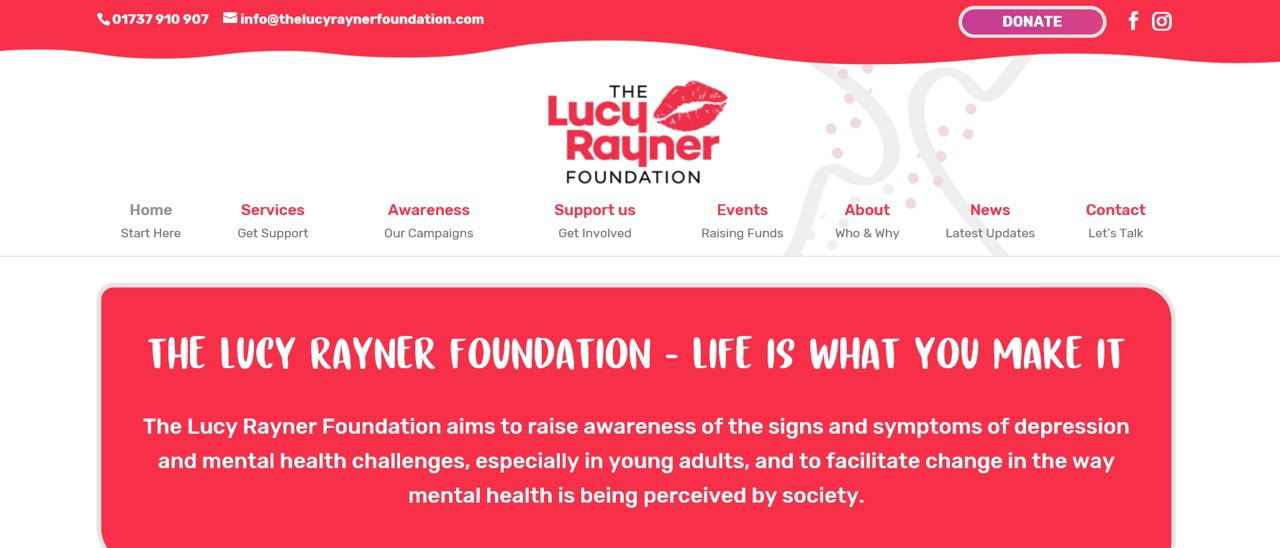 Last week they have had a major refresh of their website, just click on the image above to take you them to their website.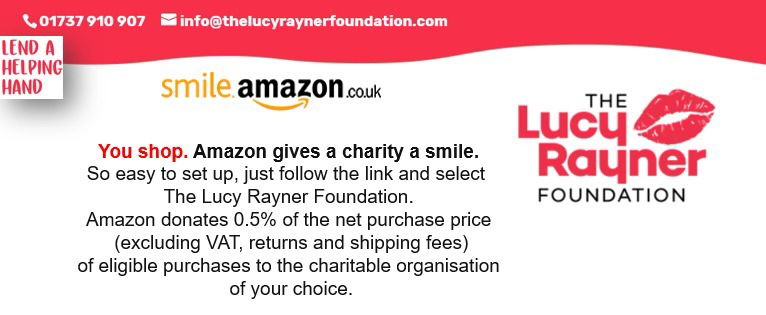 For me I can be quite active on Amazon so when I saw this show up on my news feed, I had to jump straight onto it. This doesn't cost anymore to you but the company then gives the charity a % of your order, so just click on the image above and it will take you to the website where you can start shopping. It is all part of the same company so just sign in under your normal username and password.
Just over a week ago, it became mandatory to wear face coverings in an enclosed shop so this one I am extra proud of and that is they will be supplying masks to people who need them. Send them an email to preorder yours.
In this video shows Jenny Rayner and Josh Connelly having a very important conversation about Suicide Bereavement. Jenny is the mother of Lucy Rayner who sadly took her own life and between her and her family set up the foundation. Please check it out as they are both inspirational people in their own way.
Going away from The Lucy Rayner Foundation, at the start of the year I set up a 10 mile walk each month which is called the 120 mile mission to raise money and awareness for Mental Health. This year I am fundraising for The Sam West Foundation as I got to know his Brother Ben through his campaigning on social media. Sadly his brother Sam took his own life, so since then he has been making it his mission to end the stigma that surrounds Mental Health.
As part of my monthly newsletters that I am now going to try and do, I will keep you updated with my walks. My main aim at the start was to try and get as many people involved as possible but due to Covid, this couldn't happen.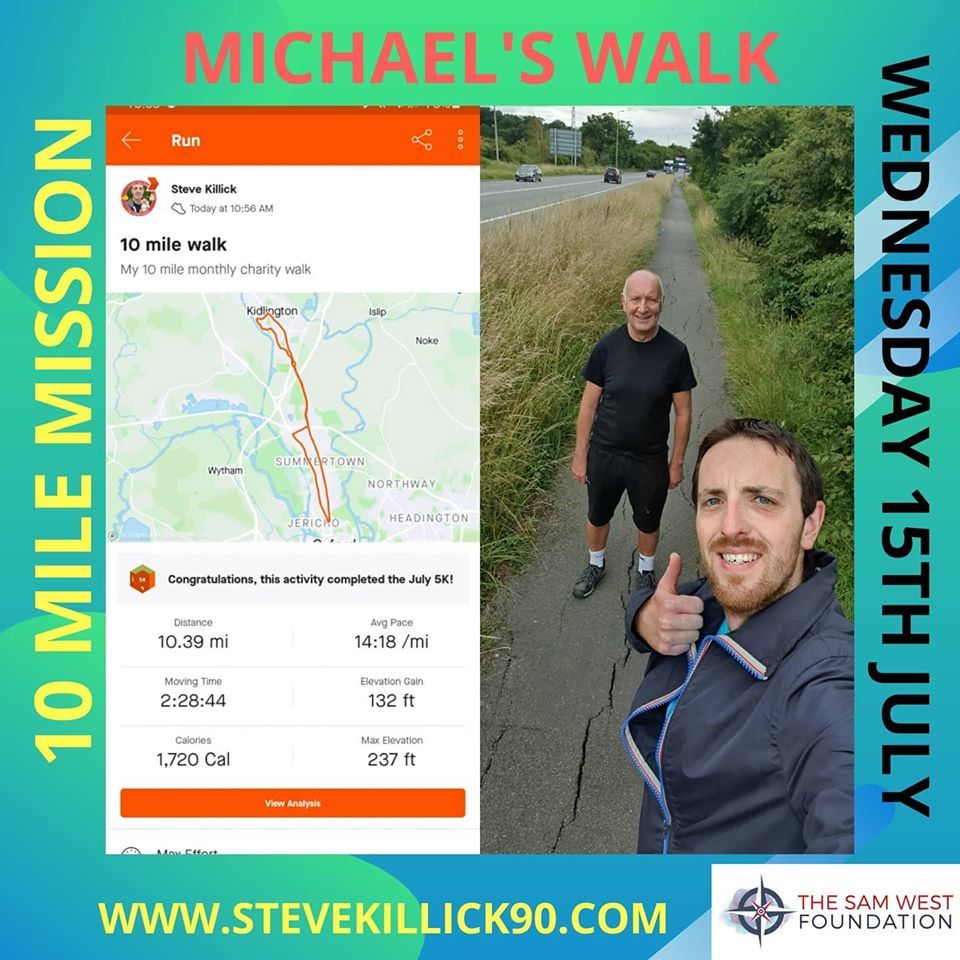 Each month of this year I am going to dedicate the walk after someone who I know has sadly died (not just through suicide but in general)
If you would like to donate then that would be amazing, click here to go to the Just giving page for more info
This months walk will take place on Monday 17th August.
Each month if you want to take part in my monthly walks then please do, just record it on your phone and then send me the screenshot of your walk.
I can then share it on my newsletters.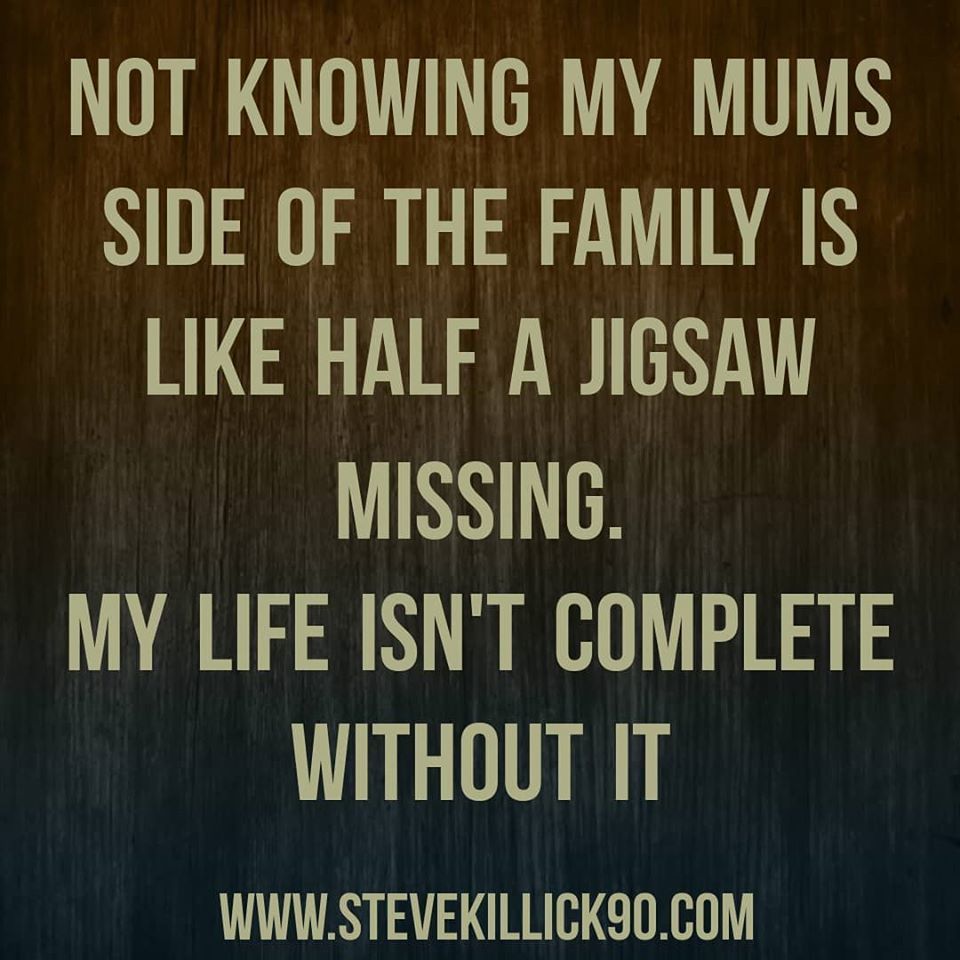 Losing my mum when I was 11 and not really speaking to any of the family on her side meant that I didn't have much information.

Since then I have just got on it.

Now that I am getting older, its making me realise that there is a massive part of my life missing.

About 9 weeks ago I made the decision to order the DNA ancestry kit (I'm still waiting for the results)

But while I am waiting, myself and my cousin Emma have been actively working on the family tree.

We are starting to get somewhere and I am now making connections with family members who I haven't met before.

Not knowing half my family has effectively affected my Mental health and that is why I will be taking a step back from the mental health world.

I will still be involved but I have to work on my personal life 1st.

Never forget that no one is alone and there is always someone out there will you can reach out too.

I am really looking forward to seeing what we find and who I can connect with.

Who else feels like this?
If you would like to keep updated then please subscribe homepage by putting your email address.
Please let me know below what you want to see in each newsletter and will do my best to try and sort it out
---
Stay Alert
Control The Virus
Save Lives