Welcome to April's Newsletter
BEFORE WE START, JUST A REMINDER THAT MENTAL HEALTH AWARENESS WEEK IS 10-16 May 2021.
NEW FACEBOOK PAGE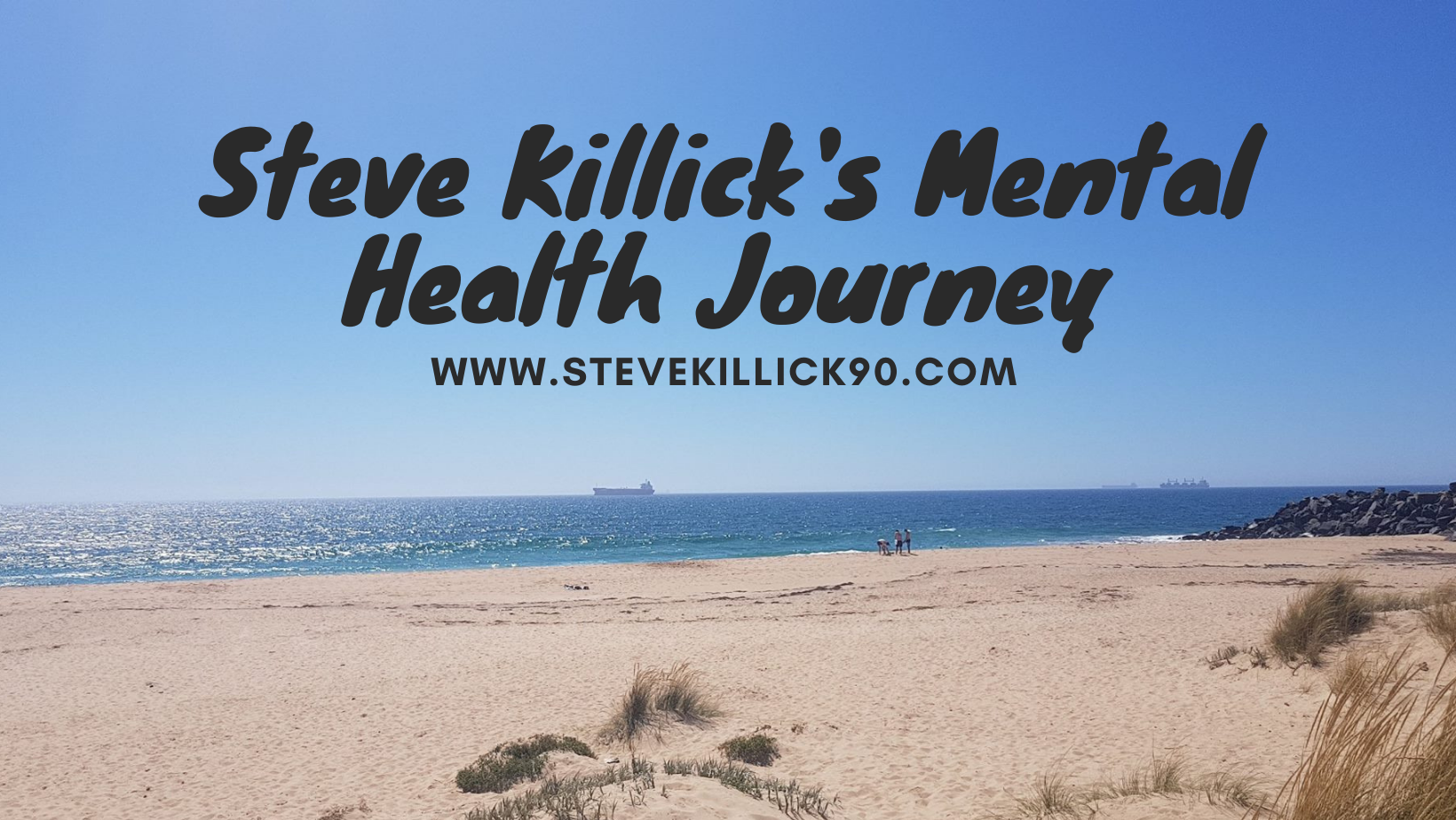 Due to Facebook changing the way that pages will be operating soon, I have decided to refresh and create a brand new page sharing regular information and my personal journey updates.
If you would like to follow then click the image above which will direct you to my new page or click here
THE LUCY RAYNER FOUNDATION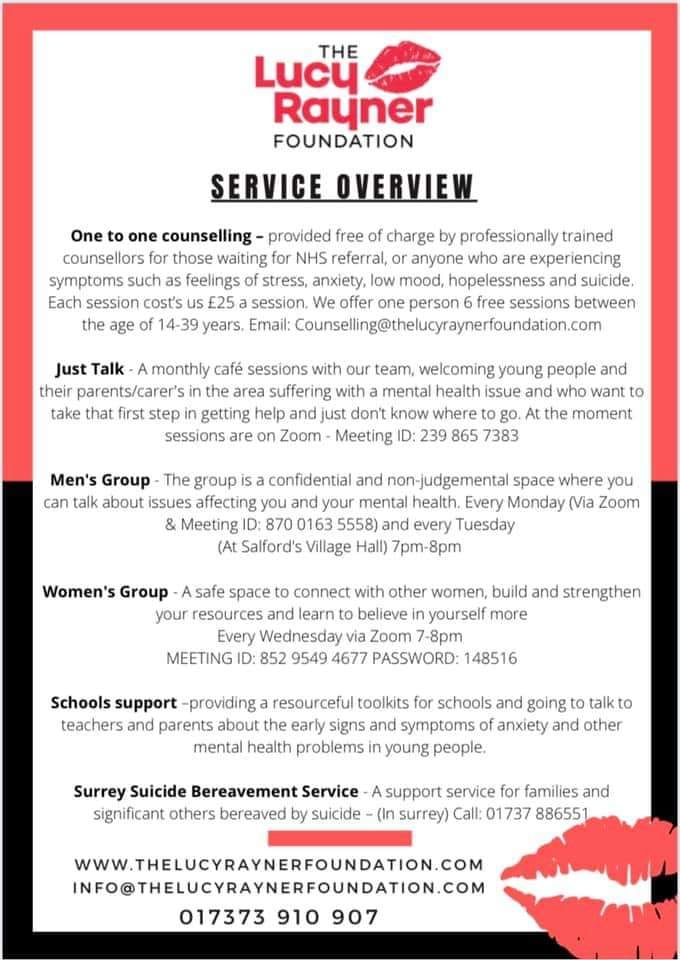 The Lucy Rayner Foundation Mental Health Charity are based in Surrey but they do have services in surrounding areas which do include Oxford.
If you would like more information then get in touch with them or drop me a message and I can speak to them on your behalf.
I would just like to remind everyone that even though I share their content on every social media platforms, I don't actually work for them.
I work along side them to promote their work and I have got to know them personally through the campaign work I do.
Don't ever feel alone.
120 MILE MISSION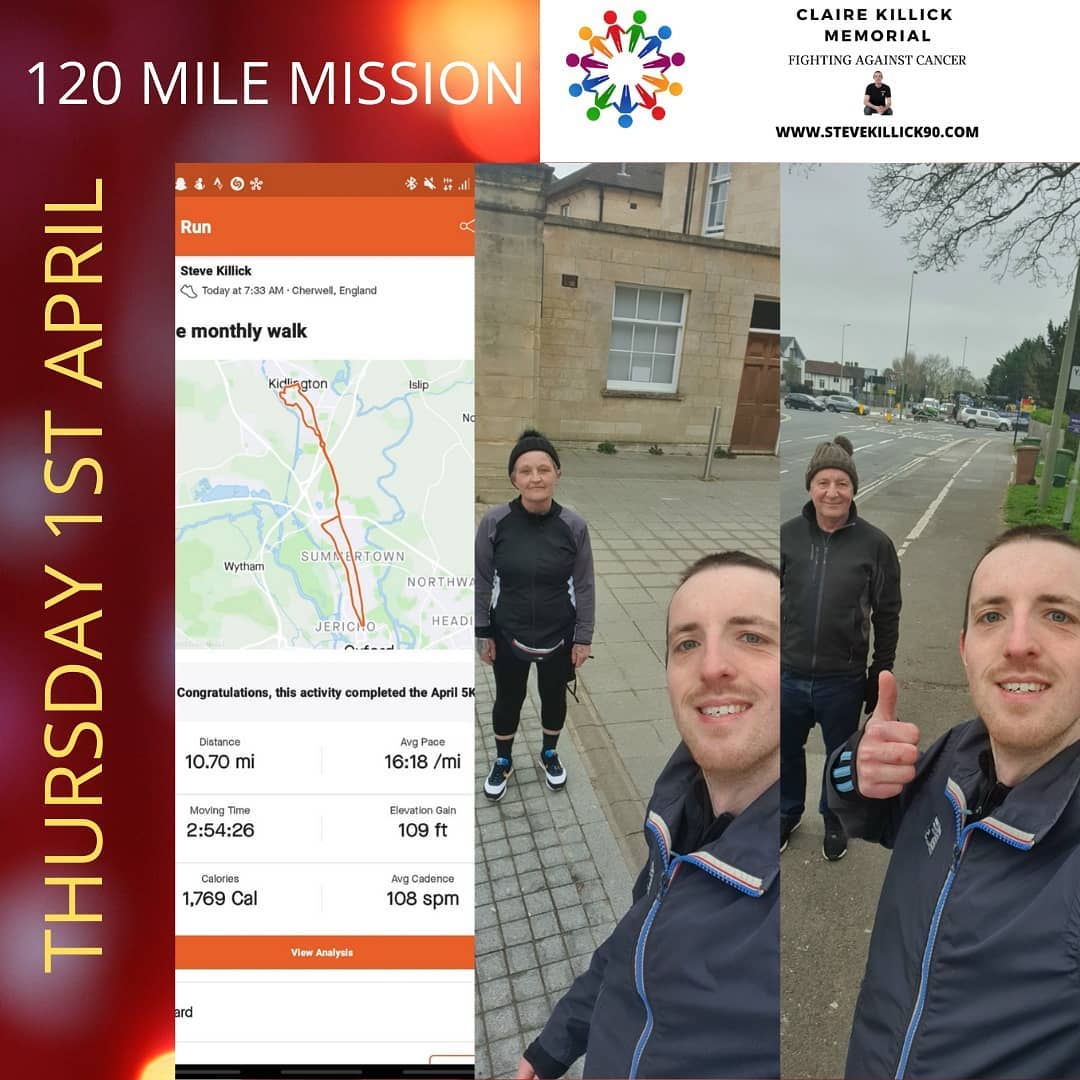 On Thursday 1st April I took part in this months 10 mile monthly walk as part of my 120 mile mission.
I just want to say thank you to my Dad and Vanessa for getting involved.
Hopefully won't be too long until I can start getting people involved with this now restrictions are easing.
If you would like to get involved virtually, then let me know.
If anyone would like to donate then click here which will take you to my fundraising page.
My next date is undecided and will be shared once sorted.
CLAIRE KILLICK MEMORIAL FUNDRAISING
As I have been full on over the last couple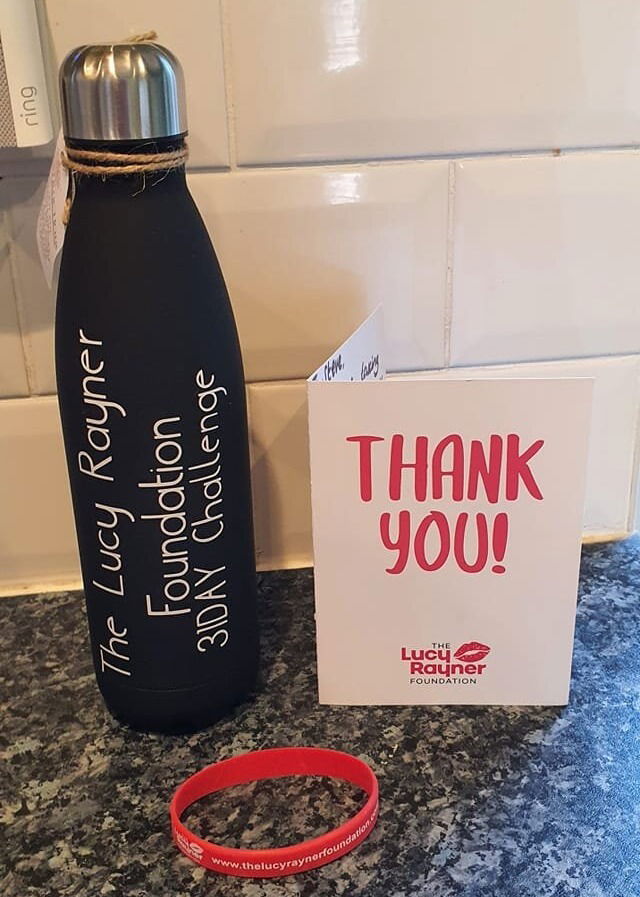 As mentioned in last month's newsletter, I was on a mission for 31 days of giving up cakes and desserts.
I completed it and I feel so proud.
For me personally I didn't feel like ending the challenge mid week so ended it on Easter Sunday so did an additional 4 days as well.
I have to be really honest right now and since being able to go back into eating cakes and desserts again feels like a mistake.
I haven't stopped eating junk food since but this must change and this goes onto my next topic.
Due to working intensely hard over the last couple of months I decided to slow right down on my fundraising.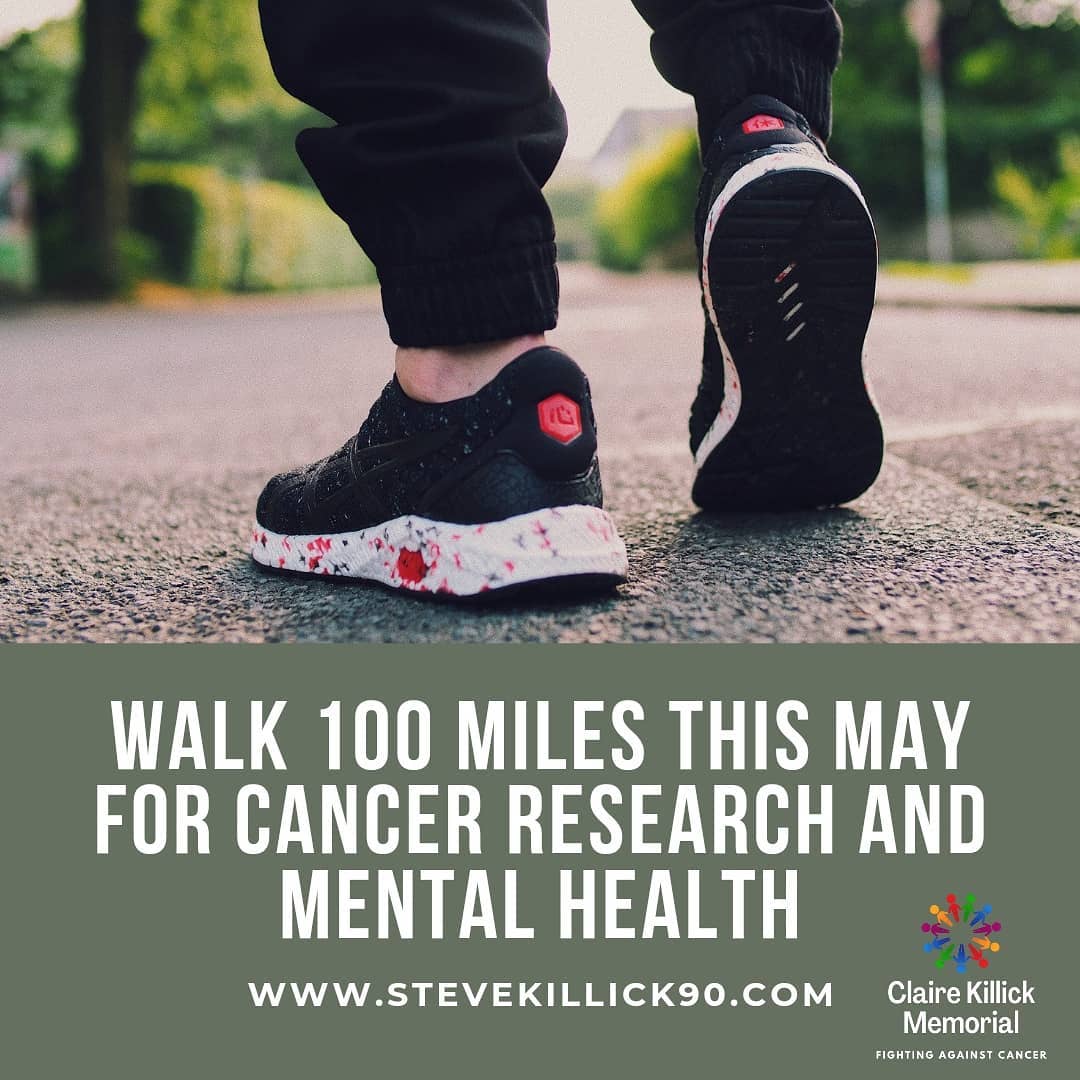 From Saturday 1st May I will be putting on my walking shoes and will be walking 100 miles for my Fundraising.
This works out to an average 3.23 miles a day.
I plan on doing this on top of my cycling commutes to work so it is going to bring me back in focus with my eating again.
If you would like to get involved with this challenge then get in touch.
HOPE VIRGO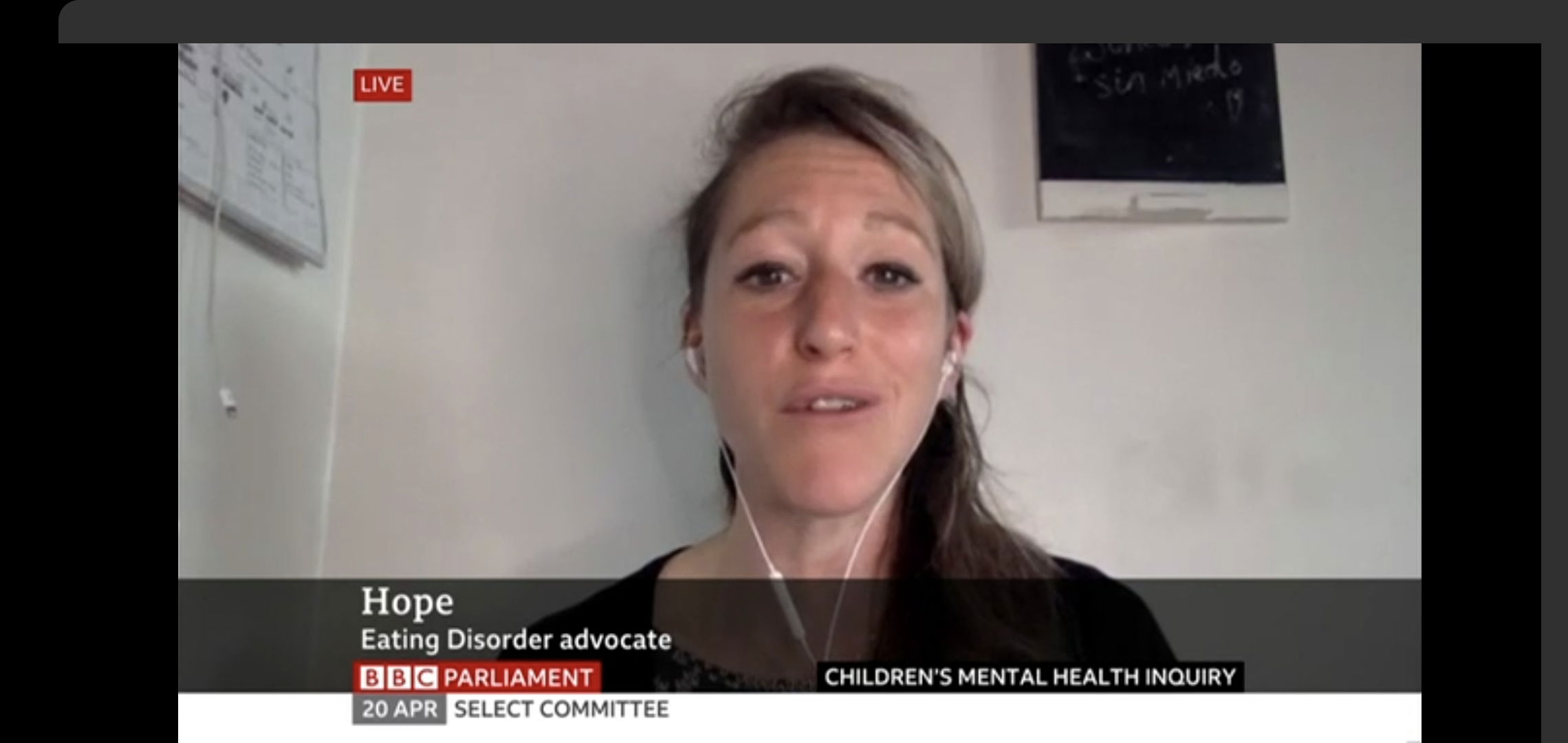 Something who I haven't really spoken about before is my amazing friend Hope.
Like so many people and herself, they have been battling with an eating disorder.
Last week Hope was on BBC PARLIAMENT giving her journey with the government discussing the serious topic of eating disorders.
If you would like to know more about her work then click on the image above which will take you to her Facebook Page.
---
---
Thank you for taking the time for reading this months Newsletter.
IF YOU ARE REALLY STRUGGLING THEN PLEASE SEEK PROFESSIONAL HELP.
If you would like to keep updated then please subscribe homepage by putting your email address.
Please let me know below in the comments of any feedback of this months newsletter or what you would like to see in them in the future 👇👇👇